Rural resort draws visitors by offering exotic, lap-of-luxury experience
Vacation like a celeb at this insane Pennsylvania resort-- offering guest unforgettable experiences-- exotic animal habitat, landing at the resorts's private airstrip, and a ride in a Rolls-Royce.
NEWYou can now listen to Fox News articles!
Farmington is a rural town in western Pennsylvania with lush, rolling hills. It's an hour south of Pittsburgh, its closest city. It is dotted with sparse ranches and miles of empty, desolate fields.
But tucked in this town in rural America is an extravagant resort that draws at least 80,000 visitors a year – to this place in the middle of nowhere.
The Nemacolin Woodlands Resort in Farmington is a luxury resort that rivals five-star experiences in major cities like New York, Las Vegas and Los Angeles, with a high-end French restaurant and a Roll Royce escorting guests to their "estates." Ornate Tiffany lamps, valued at up to $1 million, adorn a large library.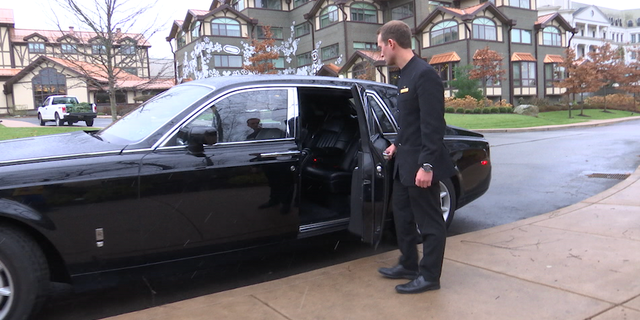 This resort embraces its rustic habitat: There are bear, zebra and lion encounters in its wildlife area and a high rope and zip line course. For a more lavish fare, guests can have a personal butler and there is a private airfield where they can be picked in a luxury car.
Rural towns are hoping to draw visitors and cash in on tourist dollars by building extravagant – sometimes even over-the-top – resorts with all-inclusive experiences.
"We are actually seeing a trend across large and small resorts where they're actually competing for the same type of traveler -- they want experiences over any other amenities," said family travel trend expert Jade Broadus, "so these lavish experiences, and offering something for the whole family, are going to win in the long run."
But expect to shell out money.
At the Pennsylvania resort, rooms can cost up to $3,000 a night.
The property includes the state's largest working wine cellar, where guests can splurge on a bottle of 1961 Château Latour for $14,305. There are 15 restaurants and lounges and a golf course considered one of the best in the state.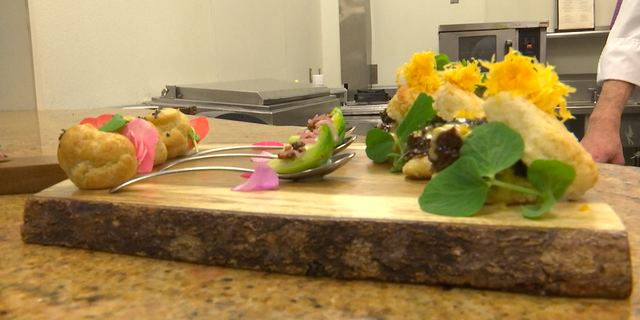 "The resort is known regionally, nationally, and even internationally as the resort for everyone," said CEO Jeff Kemick, "We want people who stay here to have a comfortable place to visit and make memories with their families, generation after generation."
The resort makes an effort to be outlandish – there is artwork and chairs worth several million dollars.
The resort was once a hunter's lodge. But owner Maggie Hardy Magerko and father and founder Joseph Hardy wanted to turn it into a luxury-filled, personalized get-away.
They also wanted to give back to the community.
"We make sure all of the culinary staff work with the local farmers, butchers, artisans, and beer markers to showcase everything the region has to offer," said Kemick.
Broadus said places that can accommodate multiple generations is the new trend in travel – so resorts that offer amenities for everyone can expect to see their popularity grow.
"One of 2018's major travel trends was multigenerational travel, and we are definitely going to see that expand in 2019," Broadus said. "So families are going to load up the kids, grandparents, maybe even aunts, uncles, and cousins – so resorts that can accommodate and offer a variety of age group experiences are really going to thrive and grow."
Broadus said the resort's ability to infuse luxury, convenience, and personalization into one grand experience could become the new standard for resorts and hotels of the future.