Rome bans gladiator actors from ancient tourist hot spots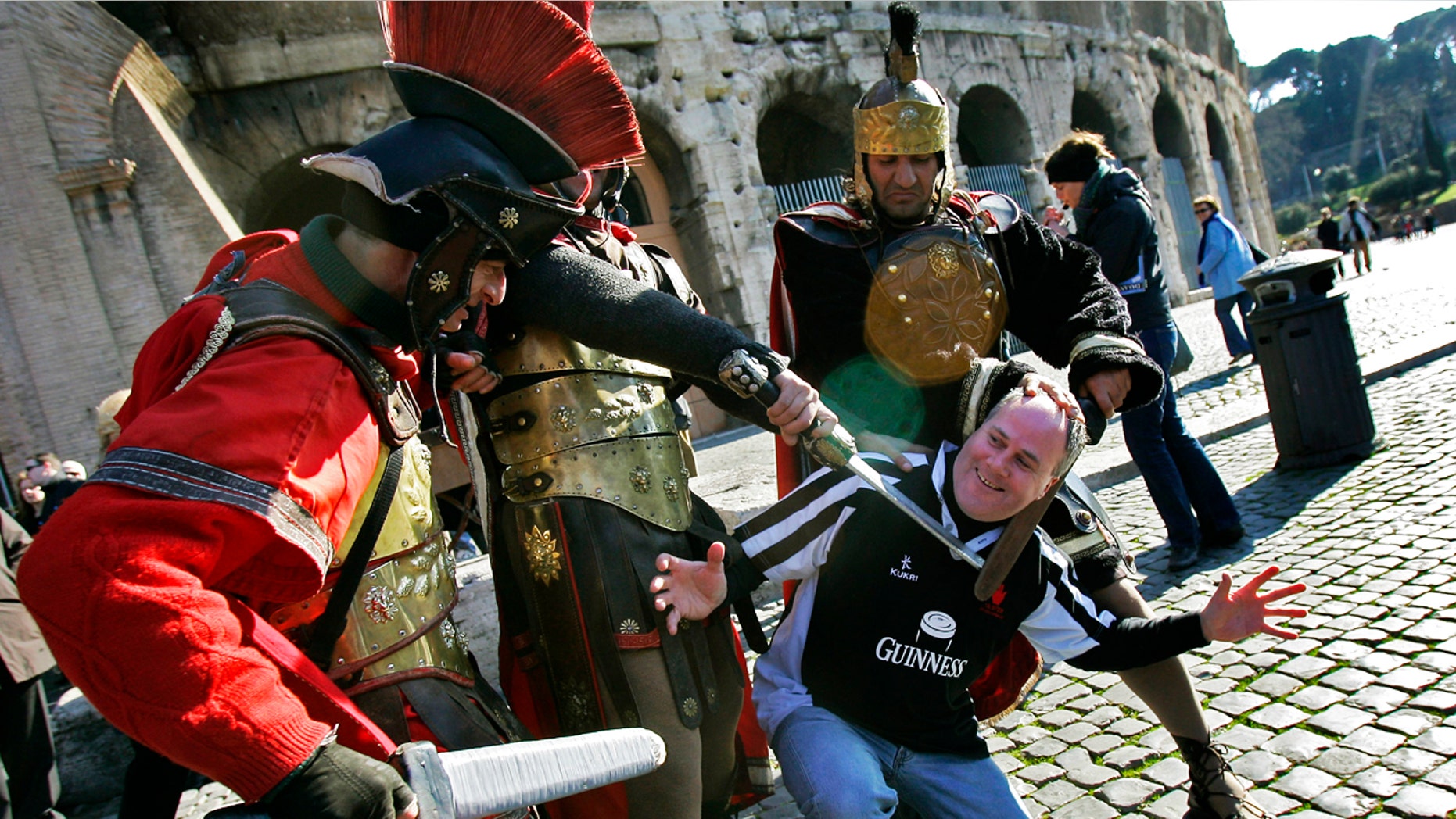 "Gladiator" fans who have been saving up for a trip to see Rome's ancient sites may be a little disappointed by the city's recent decision to ban playactors dressed as ancient, sword-wielding warriors from many popular attraction.
The ban, issued by mayor Virginia Raggi who says she received several complaints, targets anyone portraying a historical subject (centurions are specifically mentioned) in pictures or videos in exchange for cash, The Local reported.
CARDINALS FIGHT PLAN TO OPEN MCDONALD'S IN VATICAN CITY
And it's not just the gladiators that have been forced to take their cos-play elsewhere. Another regulation is geared toward rickshaws, banning any vehicle used for transporting people and using an electric motor. Vehicles that are pedal-powered are now also forbidden in the Eternal City.
Anyone disobeying the new law will be fined up to 400 euros (about $430).
Raggi says her office received complaints of actors  overcharging or even robbing unsuspecting visitors. According to the The Local, some of the more successful costumed actors can make up to $13,000 a month posing with tourists.
The move is necessary, local authorities said, in order to "protect public order" and to maintain the city's "cultural, artistic and monumental heritage."
ITALIAN BEACHES CRACK DOWN ON SPOT-SAVING TOURISTS
Rome tried to crack down on the unauthorized gladiators in November last year, when the city commissioner introduced an initial ban. But that ban expired on Nov. 30, prompting a quick return of the gladiators to the city.
The new regulation, which is valid until the end of July 2017, applies to the entire city, but particularly "the historic center and major tourist attractions."