Rob Gronkowski threw the most epic party cruise ever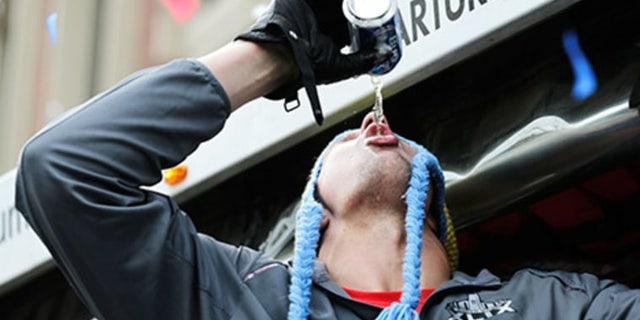 Looks like NFL's biggest party-loving bro, Rob Gronkowski, gave 700 hundred of his closest friends a Gronking good time on his fan cruise.
The New England Patriots tight end returned Monday from a three-day Caribbean cruise on the "Gronk's Party Ship"--otherwise known as the Norwegian Pearl.
Gronk followers set sail for Miami to the Bahamas Friday along with 1,600 other passengers who unwittingly booked their trip with Gronk and his friends.
Passengers' social media feeds soon were flooded by images of the antics --and proving that --as the Patriots star said-- was "the most turnt up event ever." (For those not in know, "turnt up" means to get drunk and high and go nuts.)
Among the entertainment, were rappers, DJs, comedians -- and lot and lots of alcohol.
There were a few journalists too. According to the Boston Globe, non-Gronk fans were mostly unfazed by the shenanigans--or just took advantage of the great people watching opportunities.
"I've been telling my husband, 'John, take a picture!'" Sue Fritz told the Globe. "Hey, the more drunk people there are to laugh at, the better for me."
The Gronk's Party Ship was organized by Sixthman, an Atlanta-based travel company that partners with music labels and acts and have hosted themed cruises with Kiss, Kid Rock and more. It cost Gronk-heads $700 per person plus fees to participate in the debauchery. And by most accounts, a good time was had by all—especially by Gronkowski.