Ride through London in an armored tank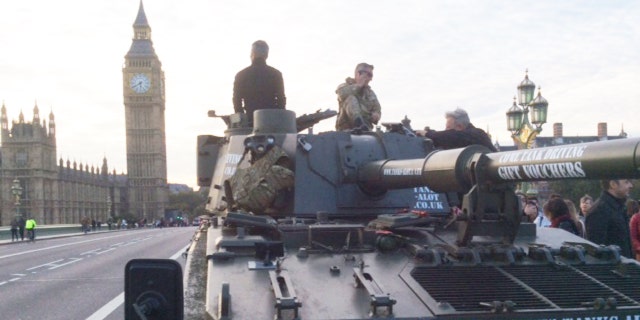 When you think of London, the iconic red double-decker bus may come to mind. But if that just doesn't feel safe enough, consider cruising around The Smoke in armored tank.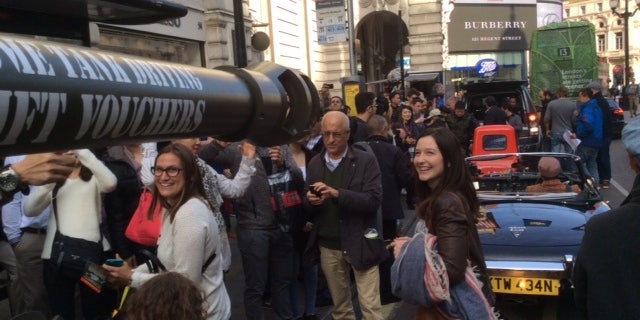 Tanks A Lot, a U.K.-based company that offers authentic tank driving and simulated military experiences for tourists, is now offering tank tours through the city of London. Cruise past Westminster Abbey, Big Ben, the London Eye and more in The Abbot, a 17-ton self-propelled gunner that was used in the 1960's.
Though the tank has been decommissioned, it's still bullet and bombproof so Tanks A Lot is calling their tour "the safest in Great Britain."
Only two guests can fit in the turret at one time—three if the people are smaller or "slimmer"—and the tour costs about $2,300 for a three hour ride. But the company says the experience is well worth it.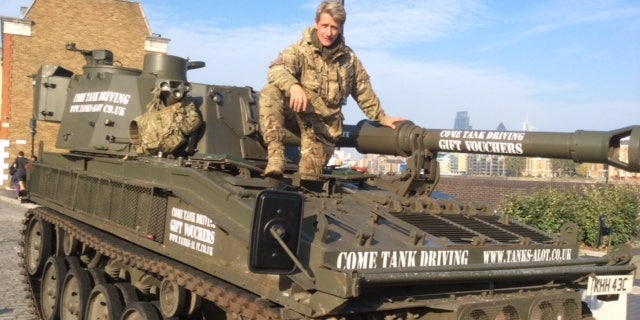 "People's reactions are hilarious," Tanks A Lot's Vanessa Dick told FoxNews.com. "Everybody waves and grins. Sometimes someone is using their phone and in such deep concentration they don't notice us or the crowds around us roaring."
So far the tank hasn't been pulled over by police-- Tanks A Lot started offering city tours last Sunday-- but the company says since the tank was registered a long time ago, it's perfectly legal to be driven in the city streets.