Rich kids are renting private jets for social media photoshoots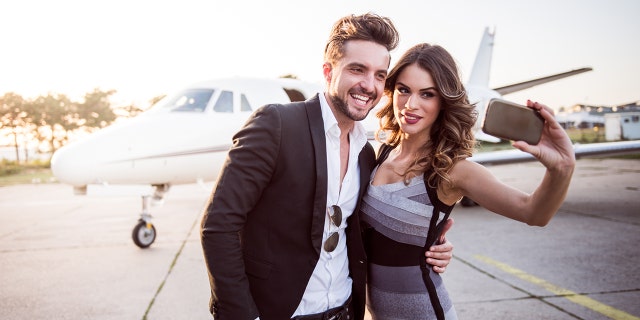 Can't afford a private jet? Why not "fake it 'til you make it," as the saying goes?
A company in Russia is now allowing people to rent a grounded private jet for as little as $240, and pretend they're flying in style on Instagram. The Private Jet Studio, in Moscow, allows people to rent a grounded plane for two hours for just $240.
STUDY: TRAVELERS CHOOSE DESTINATIONS BASED ON 'SOCIAL RETURN'
And you can book a professional photographer, with flattering Hollywood-style bright lights, for an extra fee.
Whereas it costs upwards of $2,400 to rent an actual private jet for the same amount of time – according to Pentastar Aviation. There's even a hair and makeup team on hand to ensure you look like a first class passenger.
MAN SUES SUNWING AIRLINES OVER 'CHAMPAGNE,' CLAIMING HE WAS SERVED SPARKLING WINE INSTEAD
The studio's own Instagram page features pictures of people "sleeping" on planes and gazing out onto the beautiful view of the … the airport runway.
Others opt to bring their dogs on board, park their (possibly rented) supercars outside the plane, or pose walking onto the jet. While magazines, food platters, and bottles of bubbly appear to have been provided as "props."
FOLLOW US ON FACEBOOK FOR MORE FOX LIFESTYLE NEWS
All of which shows how easy it is for wannabe rich kids to fake the lifestyle of a high-flying millionaire, for the (relatively) bargain price of $240.
And it should make us feel better about our own attempts to make our lives seem glamorous on social media.