Rent David Bowie's former Mustique home for $40,000 a week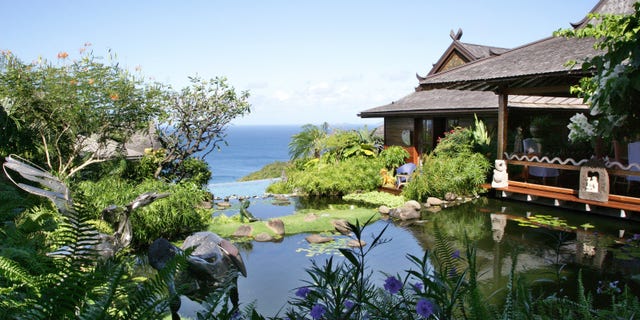 NEWYou can now listen to Fox News articles!
This Indonesian-inspired refuge on the lush island of Mustique, built in 1989 on a hillside facing Britannia Bay, was David Bowie's tranquil getaway.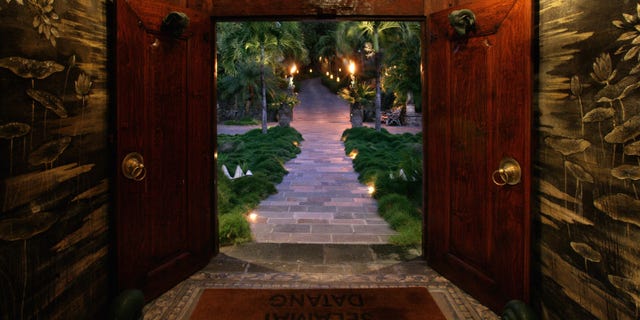 "My ambition is to make music so incredibly uncompromised that I will have absolutely no audience left whatsoever and then I'll be able to spend the entire year on the island," he said in our September 1992 issue.
Architect Arne Hasselqvist designed the home as a series of Japanese/Scandinavian pavilions, Bali-based designer Linda Garland introduced Indonesian elements, and designer Robert J. Litwiller oversaw the project.
More from Architectural Digest
The compound, centered on two koi ponds, consists of a main living area, a writer's cottage, and an artist's studio. Going in and out is a seamless experience thanks to teak walkways that join one space to the next. The inspiring teak housefronts, from a Javanese village, were also used as façades for the kitchen.
Learn more about David Bowie's former island property.