Reasons to go hog wild for Harley-Davidson's anniversary
Harley-Davidson's 110th anniversary is expected to draw thousands of bike lovers to Milwaukee, Wis. for its thunderous Labor Day celebration. Milwaukee is the home of Harley-Davidson, and more than 100,000 people from around the globe are expected to take part in weekend concerts, parade, street parties and other events.
Here are five reasons to throw on some leather, tie on your bandana and jump on your hog:
1. Serious hog-spotting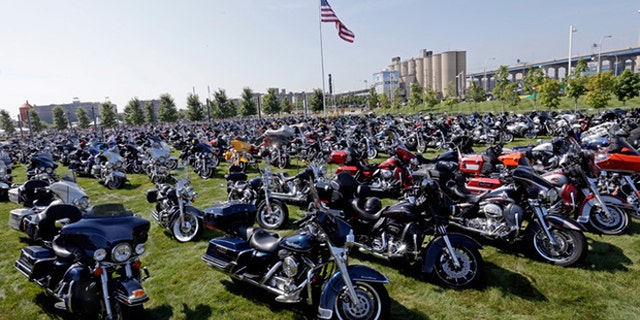 The chrome has been polished and the engines have been tuned up. What better way to mark the anniversary than to show off your hog. There will be plenty of chances. Folks can see the procession of bikes at the Harley-Davidson 110th Anniversary Parade on Saturday that runs through town. If you miss that, there are various street parties that will run from Friday through Sunday, or just take a stroll around the fair grounds.
2. Check out chopper art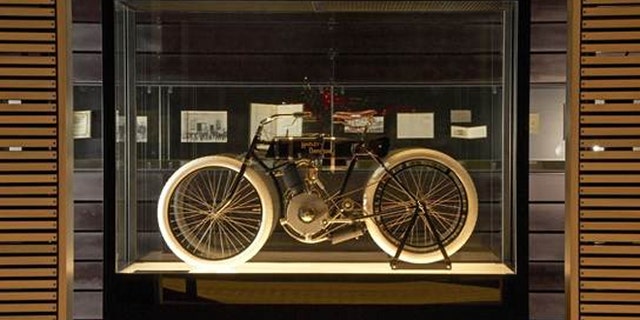 Head to the Harley-Davidson Museum to see the dozen exhibits that trace the company's birth and how it impacted fashion, culture, politics and travel. Get a close look at a bike that once belonged to Elvis Presley or see the oldest known Harley in existence. In addition, the museum will host a custom bike show that will allow visitors to see how bikes have lovingly been turned into pieces of art.
The museum will be open to visitors all weekend. Admission is $18 for ages 18 to 64, $12 for 65 and older, students and military, $10 for 5-17, and free for under 5. On the Web: h-dmuseum.com
3. Hear great music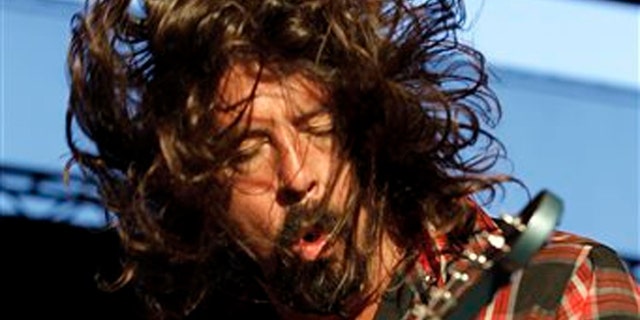 The multi-stage Summerfest Grounds at Henry Maier Festival Park will feature some 60 musical groups, including Toby Keith, Kid Rock, Aerosmith and ZZ Top. David Grohl, frontman for the Foo Fighters, played Friday with Chevy Metal in a surprise performance at the BMO Harris Stage. But if the acts at the Summerfest aren't enough, bands like the Sick Puppies and Familiar Looking Strangers will be headlining at the various street parties throughout the city, and the Harley-Davidson Museum's Motor Bar & Restaurant will be hosting an "after dark" acoustic lounge.
4. Indulge in everything Harley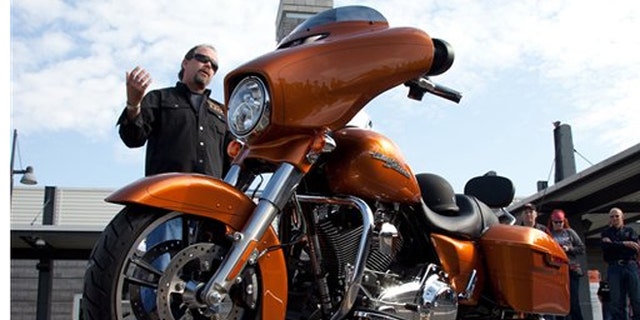 Harley dealerships across the city will try to outdo each other with elaborate parties, complete with live music, food and drink, and over-the-top special attractions. Milwaukee Harley-Davidson is trying to lure customers and visitors with a "swim up" bar with bikini-clad women drink servers around an above-ground pool. The House of Harley-Davidson will feature a motorcycle show competition and a star-studded appearance by Erik Estrada (aka Ponch from the TV show "CHiPs"), and Wisconsin Harley-Davidson will have music and a beer garden where thirsty bikers can sit and relax. Street fairs will also have vendors selling all kinds of Harley paraphernalia and tattoo artists will be busy inking skin with tribute tattoos.
5. Biker brewfest
Not surprising, lots of cold beer will be consumed in Milwaukee over the weekend. In addition to the beer gardens set up for the anniversary, some of the city's stellar brewers will be offering tours. Take a break from the bikes with a "beer in hand" tour at Milwaukee Brewing Co., or taste the brews at Lakefront, and then take your coupon for a free pint over to one of the city's many bars and keep the party going.