Real-world locations that inspired Disney movies
The magical worlds inhabited by Disney characters have inspired children for generations, but did you know that the creative teams behind these visions were often themselves inspired by authentic villages, castles, and vistas?
We took a journey through the Disney film archives, matching up enchanting fairy tales with their real-world locations.
1. Disney location: The castle from Tangled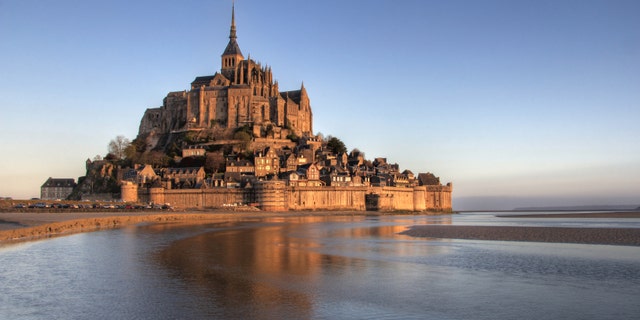 Real-life location: Mont Saint-Michel in Normandy
French artist Laurent Ben-Mimoun looked to the romantic oil paintings of 18th-century artist Fragonard to create the concept art for Tangled. He started with the vision of a Renaissance castle from which Rapunzel could let down her hair, recalling Mont Saint-Michel in Normandy. As production progressed, he added medieval and French Renaissance influences—like small round towers inspired by Château de Chenonceau—as well as hints of modern architecture, like the triangular composition of the Century City Twin Towers in Los Angeles.
2. Disney location: Sleeping Beauty's castle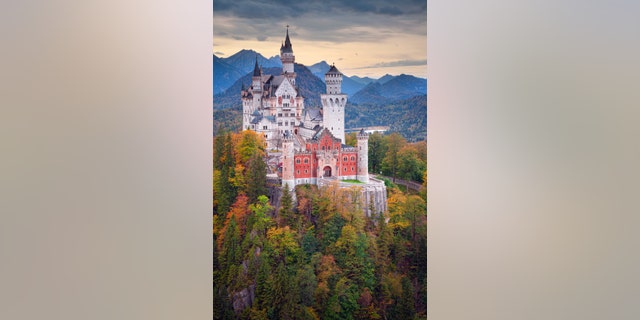 Real-life location: Neuschwanstein Castle in Germany
One of Germany's most famous landmarks also served as the inspiration for Sleeping Beauty's castle, both in the 1959 film and at Disneyland itself. Before construction began in Anaheim, Walt Disney visited Neuschwanstein Castle, a 19th-century Romanesque Revival structure, on a European tour. He was inspired by the bright colors and majestic setting of to create the fairytale castle at the heart of Disneyland.
3. Disney location: Paradise Falls from Up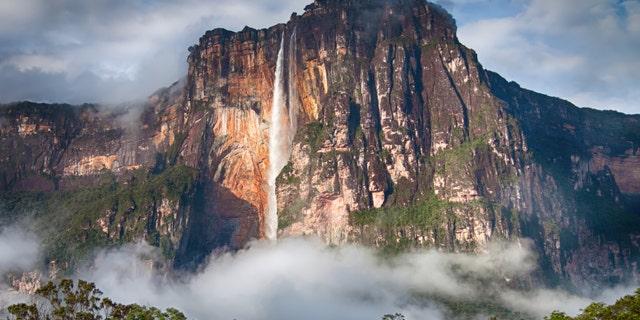 Real-life location: Angel Falls in Venezuela
Up director Pete Docter traveled with a team of Pixar creatives to Venezuela's tepuis (table-top mountains) to gather inspiration for the lost world of Paradise Falls. Their trip culminated with a trip to Angel Falls, the world's tallest waterfall, which the team recorded with thousands of photographs, videos, and sketches before taking that inspiration home to create the bucket-list destination for the film's elderly hero Carl Frederikson (voiced by Ed Asner). "My feeling is that the location is also a character in the movie," Docter told USA Today.
4. Disney location: Pacha's village in The Emperor's New Groove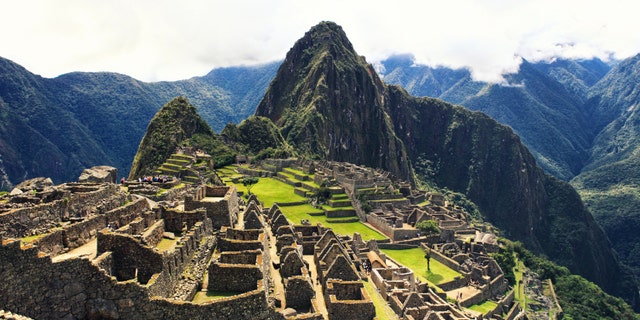 Real-life location: Machu Picchu
The mystical Inca ruins, perched 8,000 feet above sea level in Peru, served as the no-so-subtle inspiration for Pacha's village in The Emperor's New Groove, where Emperor Kuzco has grand plans to build a Kuzcotopia theme park. Ironically, Machu Picchu has become a major Peruvian tourist attraction since the Inca abandoned this site in the 16th century. Adventure travelers hike (or bus) to see the Temple of the Sun, the Room of the Three Windows, and Inti Watana, the ritual stone that is thought to have served as an astronomical clock for the Inca.
See more stunning real locations that inspired Disney films.
More from Conde Nast Traveler
Private Islands That Cost Less Than an NYC Apartment
15 Places You Won't Believe Exist
The World's Most Dangerous Trips
The Weird Reason Airplane Food Tastes Bad