Queen Elizabeth rides the train, like everyone else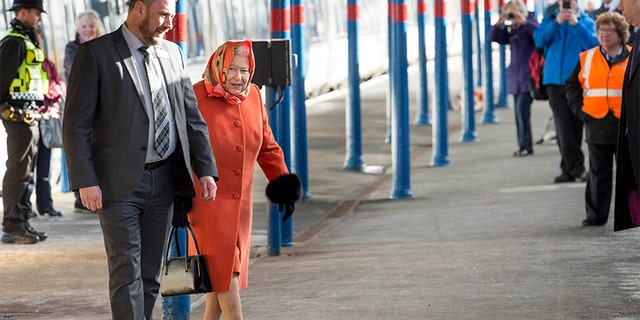 Talk about riding in style.
On Feb. 7, Queen Elizabeth II delighted locals when she was spotted at the King's Lynn train station in Norfolk, England, boarding a train to head home to London. Travel + Leisure reports that the 91-year-old monarch had spent the last few weeks in the area, celebrating Christmas with family at Sandringham (Meghan Markle included) and later celebrating the 66th anniversary of her coronation.
IF YOU THINK LONDON, PARIS AND ROME ARE TOO EXPENSIVE TO VISIT, READ THIS
According to People, passersby were shocked to see the queen at the train station, but it was hard to miss the British royal in a bright orange coat, patterned headscarf and plenty of police escorts.
Upon her return to Buckingham Palace after the hour and 40 minutes trip, it's safe to say the monarch was quick to get back to business, as 2018 is stacked to be a major year for her royal clan.
STRANGE SUPPORT ANIMALS SPOTTED ON COMMERCIAL FLIGHTS
Not only will two of her grandchildren, Prince Harry and Princess Eugenie marry their respective partners, but both the Duke and Duchess of Cambridge as well as Zara and Mike Tindall are expecting babies.