Qantas prepares to fly world's longest route in 2018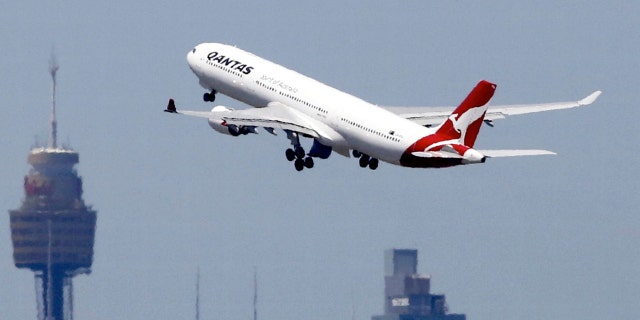 Forget the length of the flight for a moment, and forget the number of hours in the air.
Qantas' announcement of a new flight from Perth, Australia, to London won't just be the world's longest but it's also making aviation history. It will be the first time, ever, that a regularly scheduled nonstop flight will exist between the two continents.
"This is a game-changing route flown by a game-changing aircraft," Qantas CEO Alan Joyce said in a statement, referring to the Dreamliner 787-9 that will be used for the route. "Australians have never had a direct link to Europe before, so the opportunities this opens up are huge."
Qantas' original flight between Sydney and London took four days with nine stopovers some 70 years ago.
The Australian carrier currently has several flights between Australia and Europe, but they come with a layover in either Dubai or Singapore. This new flight between Perth and London, set to begin in March of 2018, will go 17 hours without the need for stopping-- a trip totalling over 9,000 miles.
So where does that put the flight in terms of the world's longest?
It's all relative, depending on whether you measure by distance or time in the sky. Right now, the longest flight by distance is the 9,408 miles covered by Air India's route between Delhi and San Francisco. But because of favorable tailwinds over the Pacific Ocean, the flight is a mere 14 hours and 30 minutes – longer in distance than Qantas' new route yet shorter on time.
Emirates' Dubai-to-Auckland flight comes in at 8,824 miles with a flying time of 16 hours and 35 minutes.
More from TravelPulse
The Longest Uber Ride In History Sounds Insane
Christmas In The Caribbean? Why not!
United's New Boeing 777-300ER: Business as Usual?
7 Great Things To Do In Nashville
Discovering Phnom Penh: The Pearl of the Orient
Qantas' own Sydney-to-Dallas route is 8,577 miles, with a time of 15-and-a-half hours.
And United's flight from San Francisco to Singapore is 8,446 miles, or 16 hours and 20 minutes from takeoff to landing.
But the Perth-to-London flight may only be able to hold the title of the world's longest, at 9,009 miles and 17 hours, for just a few months after it takes off in March of 2018.
Later that year, Singapore Airlines will re-introduce its route between Singapore and Newark-Liberty International Airport with the new A-350 "Ultra Long Range" aircraft. That flight will be 18 hours and cover 9,534 miles.