Popping tents: Glamping goes mainstream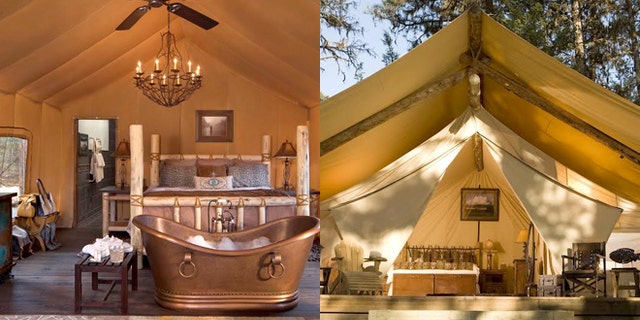 The Resort at Paws Up, located on a 37,000-acre working ranch in western Montana, calls itself the Last Best Place, and its landscape of lush valleys, majestic mountains and the mighty Blackfoot River make it easy to see why.
The resort's owner came under fire several years ago when he tried to trademark "Last Best Place," which Montanans have held dear for decades. But there's little debate that Paws Up was first at something else: glamorous camping, aka "glamping."
"It's not just that you're in a really nice tent...You've got activities from shooting guns to riding horses to floating the river, and you come back to the camping experience. Guests just go crazy for it."
About a year after it opened in 2005, Paws Up added three upscale tents to its lodging options. Like the high-end safari camps in Africa, the spacious canvas tents boasted king-size beds, robes and slippers and gourmet meals – touches you'd expect from a five-star hotel, but all nestled in the pristine wilderness.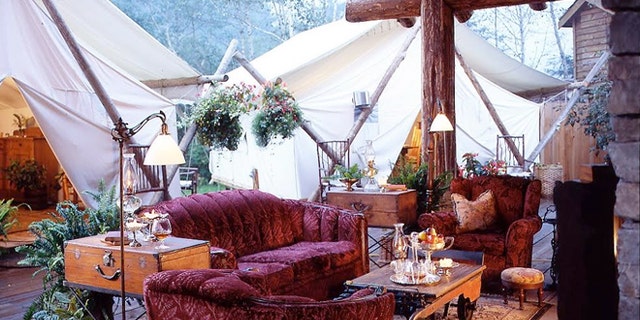 The tents were so popular, Paws Up couldn't build them fast enough. It now has 30 tents across five camps, with extras like heated floors in massive en-suite bathrooms and camping butlers who cater to guests' every whim, from making the perfect s'more to planning the next day's hike.
Properties and outfitters around the country took notice, and glamping quickly grew from a trend to a travel mainstay. There now are roughly 3,000 properties around the world with some kind of glamping component, says Ryan Hutchings, general manager of Glamping.com.
"It's definitely here to stay, and it's a big hit with consumers," said Hutchings, who says he's contacted every day by property owners asking him to list them on his 3-year-old website.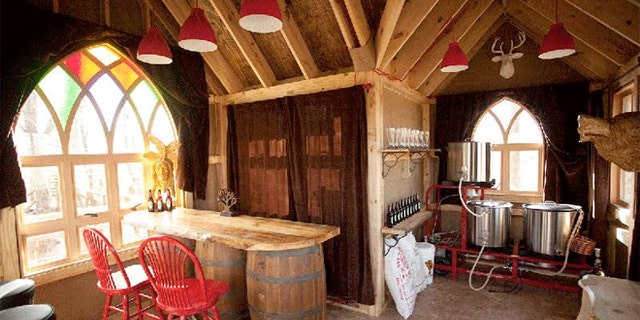 "The reason why it's so popular is that it blends two worlds and spans demographics. We see young people doing it and older generations doing it, and they all do it for one reason: the experience of being out in nature, in the wild, off the beaten path."
Not to mention that someone else is usually taking care of the hard work: pitching the tent, cooking the meals, preparing the campfire, packing the picnic lunch for a day in the great outdoors. That leaves plenty of time for relaxing with family and friends, says John Romfo, Paws Up's vice president of sales and marketing.
"It's just such an amazing experience in that it forces this bonding that [guests] would otherwise not get," Romfo says. "It's not just that you're in a really nice tent. The food is amazing, but appropriate for the wilderness. You've got activities from shooting guns to riding horses to floating the river, and you come back to the camping experience. Guests just go crazy for it."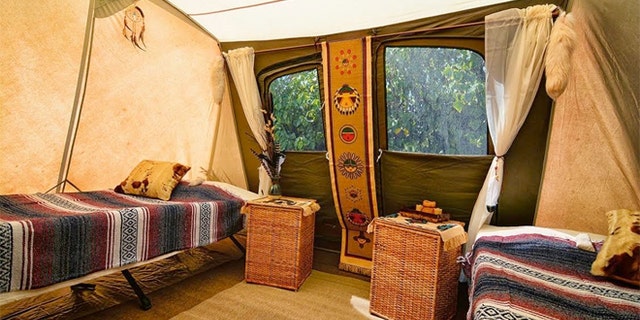 While "glampsites" are permanent structures at many properties, tour operators and outfitters are also focusing on destination-specific glamping. Epic Private Journeys, which offers high-end adventure expeditions all over the world, has upped the luxe factor in recent years with customizable camping trips, says Andrew Roberts, the company's operations manager for North and South America.
In natural wonders like Zion National Park, the Grand Canyon and Yellowstone National Park, guests pay roughly $750 a night to bed down in a spacious canvas tent, complete with cushy cots, blankets, rugs and even cowhide pillows. They can indulge in gourmet meals like New York strip or a seafood boil, complete with wine and beer, and explore the wilderness with experienced guides who know the best spots for sunsets and stargazing.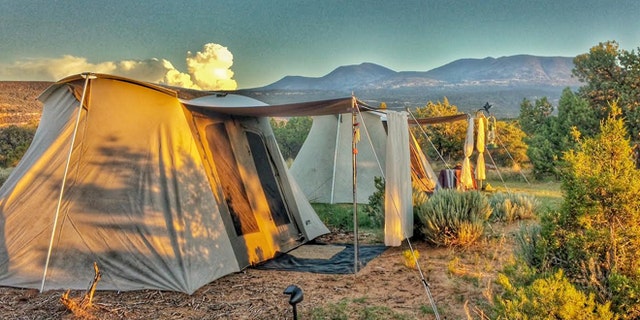 Roberts says glamping helps instill an appreciation for the great outdoors in a niche of travelers who may have never slept in a tent before.
"You hope you've created a trend where over the next 50 years, they'll keep wanting to get outside," he says. "It's exciting to see people's reaction to it."
At Westgate Resorts' River Ranch Resort & Rodeo in central Florida, a glamping component was inspired by an episode of "The Real Housewives of Orange County" in which cast mates went glamping in California. A company executive saw the episode and got the idea to add a glamping option to the property, a working ranch that offers activities like horseback riding, airboat tours and fishing. A year and a half later, River Ranch has 20 upscale tents with creature comforts like beds, air conditioning and a camping concierge on hand.
Glamping has gone beyond tents, too. As property owners get ever more creative, guests can stay in yurts, treehouses, tricked-out Airstream trailers and even tepees for a back-to-nature experience.
At River Ranch, management has decided to add 10 high-end tepees to its 1,700-acre property that will be even higher on the swank spectrum, with in-room bathrooms featuring double-sink vanities, a retro bathtub and shower; a double-sided fireplace that opens onto an outdoor seating area; and hand-painted Native American drawings on the walls. The tepees are scheduled to open for guests on Oct. 1.
"It's been a real shot in the arm," says Mark Waltrip, Westgate's chief operating officer. "Because of the glamping, whether people have stayed in the tents or not, it's made the ranch that much more relevant. I expected it to do well, but I didn't expect it to do this well."
Of course, these digs don't come cheap. Tents at River Ranch go for $250-$500 a night, not including meals. At Paws Up, rates during the fall start at around $500 per person, per night, including meals. They go as high as $1,015 during the peak season.
But for a growing number of high-end travelers, the high cost of glamping is well worth the experience of seeing the outdoors in a whole new light.
"Without fail, every time [clients] go and do something like this, they become addicted, and they want more of those type of experiences," said Susan Duffy, director of business development for SmartFlyer, a New York-based boutique travel agency.
"Think about the photographs they get, and the bonding experience with family or friends. You can go sit on an island and do nothing, which is great in its own way, or you can go do this, and the next thing you know you're herding cattle or rappelling down a cliff."
That's what makes a happy glamper.