Police release new details about newborn abandoned in Tucson airport bathroom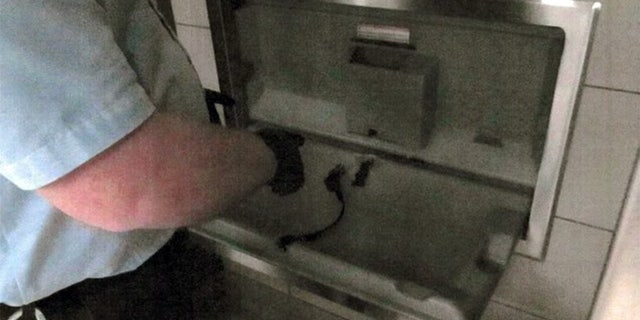 Tucson Airport Authority police have released new details about a newborn who was abandoned at Tucson International Airport on the night of Jan. 14.
The baby was discovered by an airport employee in a bathroom in a pre-security area, a spokesperson for the airport confirmed. The baby boy was found cleaned and wrapped up on a changing table at about 9:30 p.m.
PUPPY ABANDONED IN LAS VEGAS AIRPORT WITH HEARTBREAKING LETTER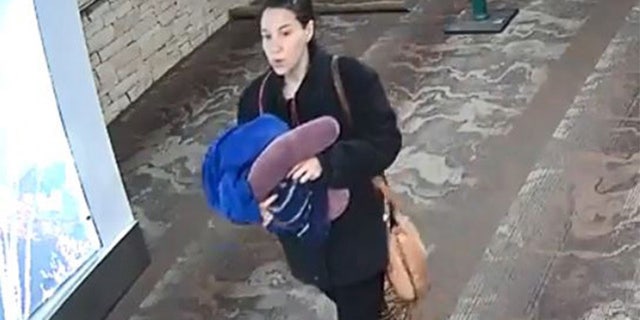 Now police have released more information surrounding the discovery, including surveillance videos that show a woman believed to be the mother.
In the footage, a woman with dark hair wearing a black jacket and black pants is seen carrying a covered bundle as she walks toward the bathroom, ABC 15 reported. The woman is believed to be the one who left the baby in the bathroom. She is thought to be in her 20s, between 5 foot 5 inches and 5 foot 7 inches.
Authorities have also revealed that the baby was found with a note.
The note read: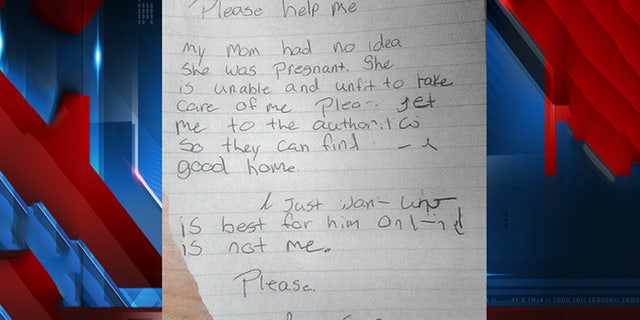 "Please help me.
My mom had no idea she was pregnant. She is unable and unfit to take care of me. Please get me to the authorities so they can find a good home.
I just want what is best for him and it is not me.
Please.
Im [sic] sorry."
FOLLOW US ON FACEBOOK FOR MORE FOX LIFESTYLE NEWS
Police also found a green pair of lace underwear and a black pair of sweat pants, all with blood and bodily fluids that they believe belonged to the mother, ABC 15 reported.