Plane landing gear collapses on landing at San Antonio airport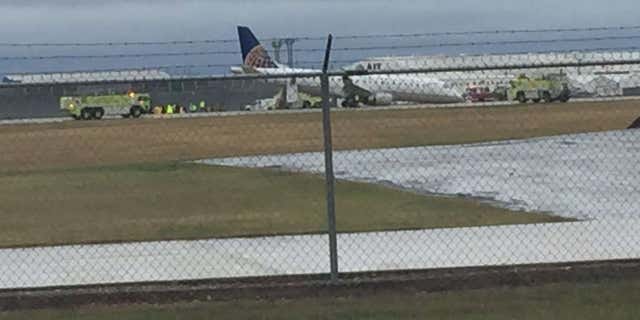 NEWYou can now listen to Fox News articles!
SAN ANTONIO – Authorities say everyone was safely evacuated from a United Express plane after its nose gear collapsed when it landed at San Antonio International Airport.
San Antonio Fire Department spokesman Woody Woodward says that when the plane landed Sunday afternoon its nose gear collapsed. He says 55 people were safely evacuated from the plane via emergency slides. He says there was no fire.
Woodward says there was only one minor ankle injury reported but the person refused treatment because she was concerned about making her connecting flight.
Skywest Airlines said Skywest Flight 5588 operating as United Express from Houston to Monterrey, Mexico, diverted to San Antonio after the crew got a gear indication.
Skywest says there were 51 passengers and four crew members aboard the Embraer-manufactured E175.