Plane diverted, flight attendant quits after passenger threatened to pee on floor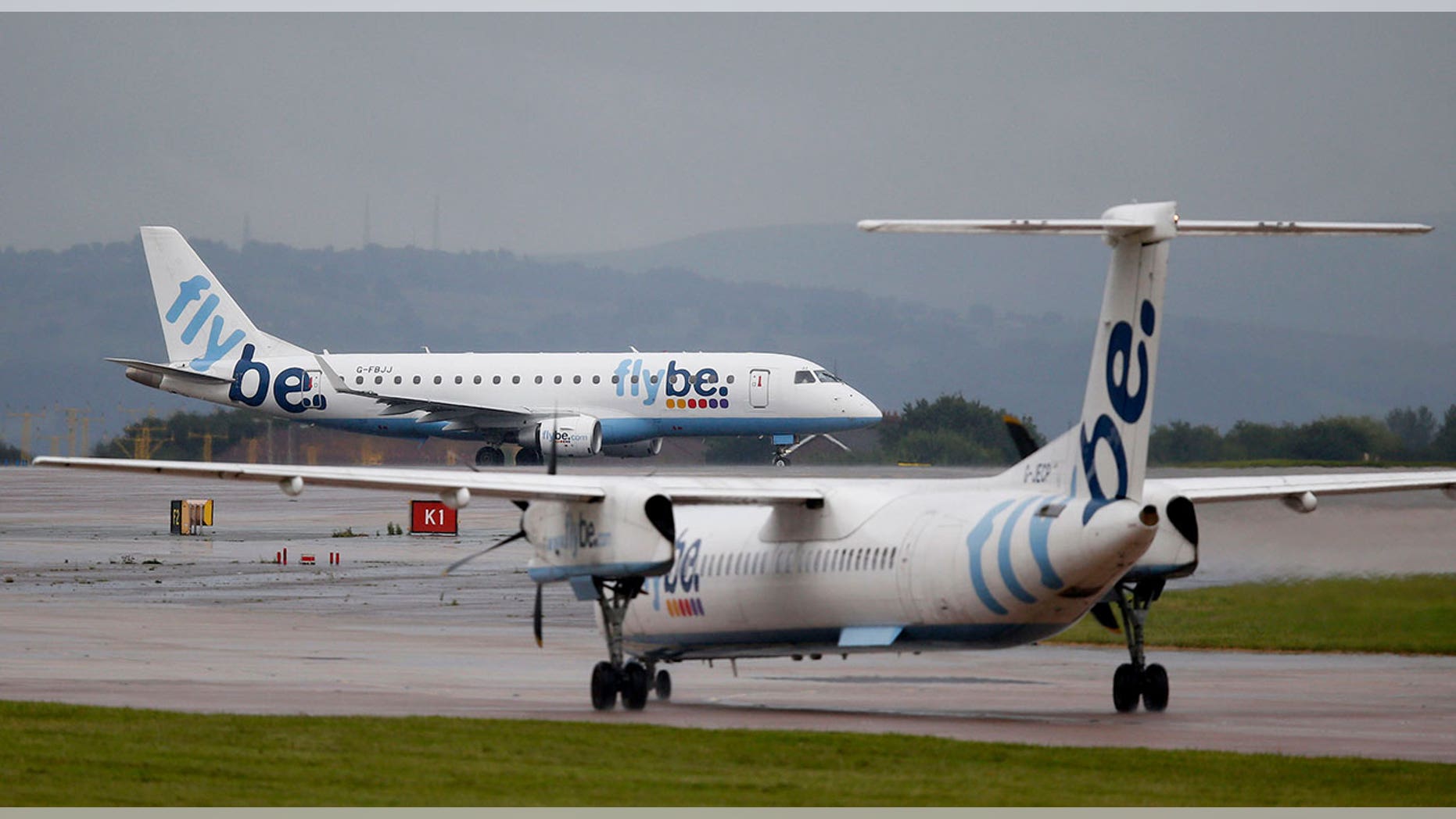 A flight from Birmingham, England, to Amsterdam was forced to turn back around after a passenger became "aggressive and abusive" during a bathroom emergency, the Birmingham Mail reports.
According to records from the Birmingham Magistrates Court, via the Mail, Tabberner and three of his "loud and rowdy" friends had boarded the Flybe flight earlier this year. But when he and his friends were told to buckle up for takeoff, Tabberner immediately asked to use the bathroom. He was told to wait.
SILLY SOUTHWEST SAFTEY DEMONSTRATION HAS PASSENGERS ROLLING IN THE AISLES
Flight attendant Robyn Pascoe, who appeared in court on Monday, claimed that Tabberner then threatened to pee "on the floor" if he wasn't allowed to go, but she still refused.
Just a few moments after takeoff, Pascoe said she used the bathroom herself ─ the captain had given the OK for the flight crew to move about the cabin ─ and that when she exited Tabberner was waiting outside the door.
"I went to the toilet but when I came out he was waiting trying to get in," said Pascoe. "I told him he had to go back to his seat as the seat belt signs were still on, but he kept saying, 'You have been to the toilet, so why can't I?'
"It was a confined area and he was waving his arms around aggressively and shouting. I felt terrified," she added. "I have experienced rowdy behavior on flights before but nothing like this in seven years."
BIRD SMASHES INTO AMERICAN AIRLINES FLIGHT, GETS EMBEDDED IN PLANE
Tabberner eventually returned to his seat, but not before another flight attendant took note of Pascoe's plight and informed the pilot. The plane was then diverted back to Birmingham.
Pascoe further claimed that Tabberner's behavior gave her such anxiety that she ultimately quit her job after seven years in the air.
Tabberner, meanwhile, told the judge that he was simply "dying to go to the toilet" and "literally bursting" as soon as he set foot on the plane, but was denied to use the bathroom during boarding. He denied being aggressive toward Pascoe and simply stated that he was "upset and confused" when he was told he needed to return to his seat.
Tabberner also claimed that he apologized to his fellow passengers once the captain announced that the plane was heading back to Birmingham. He and his friends were escorted off the aircraft by police, the Birmingham Mail reported.
FOLLOW US ON FACEBOOK FOR MORE FOX LIFESTYLE NEWS
Nevertheless, a judge found Tabberner to be at fault and ordered him to pay 1,550 pounds ─ about $2,050 ─ in fines, court costs and compensation.