Pilot survives plane crash by 'miracle'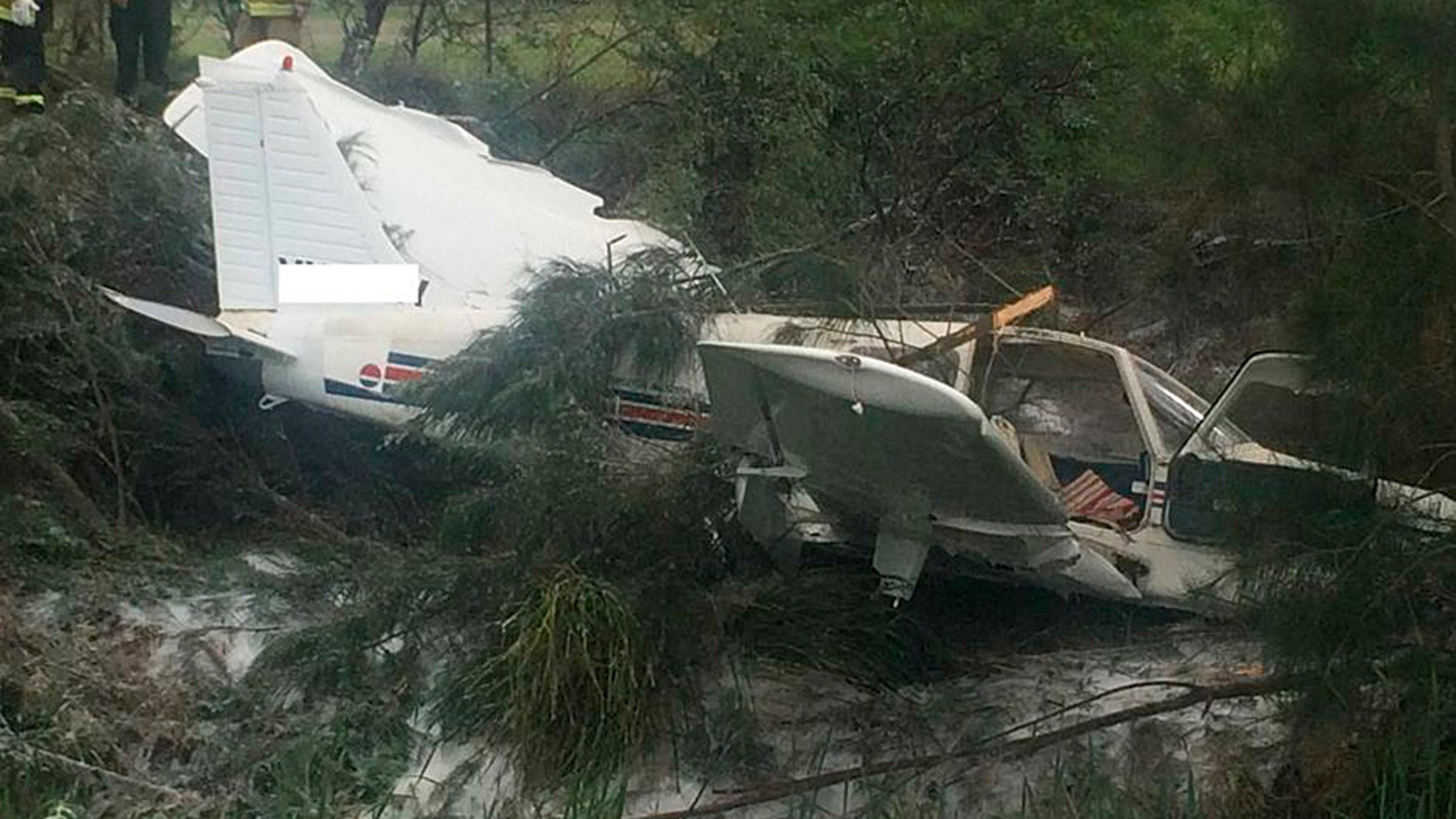 A pilot who survived a light plane crash and walked away from the wreckage with only minor injuries in Sydney this morning has been described as a "miracle".
Video footage of the moments that followed the woman's escape shows her walking quickly to a car before climbing into the passenger seat while holding what appears to be a coffee container.
The woman then engages in conversation with a man before she takes a swig of her drink and ducks down, seemingly to avoid cameras, and the car drives away.
It came just moments after a light plane — piloted by the woman in her 50s with no passengers — plunged more than 300 metres (984 feet) to nosedive into trees at Bankstown Airport in Sydney's southwest about 11:20 am Monday.
"I'm losing it," the woman screamed into the plane radio before the moment of impact.
Paramedics said it was a "miracle" the pilot walked from the wreckage, in the ditch at the edge of a paddock, with only a sore back. She was assisted by airport staff after being assessed by ambulance workers who determined she didn't need to go to hospital.
NSW Ambulance Inspector Andrew Keshwan said his team had "expected the worst" but were relieved to find the woman was uninjured.
"This is a very happy and lucky outcome for the pilot," Keshwan said in a statement on Monday afternoon. "It is a miracle she has walked away from the wreckage without any injuries."
An Australian Transport and Safety Bureau spokesperson said the organization will decide on Tuesday whether to investigate the crash.