Pilot diverts plane due to unruly bachelor party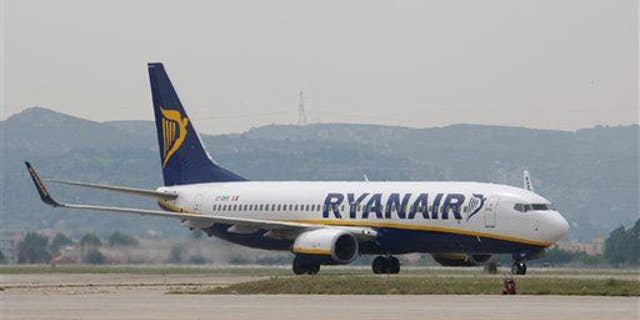 A handful of Brits from Southampton may be in for more than a hangover after the Ryanair flight they were on from London to Slovakia's capital was diverted to Berlin Friday night.
According to the crew, half the members of a bachelor party "misbehaved so badly" that passenger safety was compromised, reports Deutsche Welle. After the group of allegedly intoxicated men was refused more alcohol and became aggressive, with one man allegedly undressing himself, the pilot landed the 170-passenger plane at Schoenefeld airport.
The groom and five others, all ages 25 to 28, were ejected, reports the Guardian. The other six members of the party were permitted to stay on the plane, which eventually landed in Bratislava.
Each of the men detained on misdemeanor charges could face fines as steep as $27,000 and could even be sued by the airline, reports NBC News.
"We will not tolerate unruly or disruptive behavior at any time and the safety and comfort of our customers, crew, and aircraft is our number one priority," Ryanair said in a statement, adding that it is now "a matter for local police." The six men were released after a few hours, and their names aren't being released per German law; there is no word on whether they remained in enough of a party mood to reach Bratislava.
(Check out what brought this bachelor party to a sudden halt.)
This article originally appeared on Newser: Pilot Diverts Plane Thanks to Unruly Bachelor Party
More From Newser