Perillo Tours CEO says giant 'Dump Trump' sign is removed from his building, now sees it as 'silly'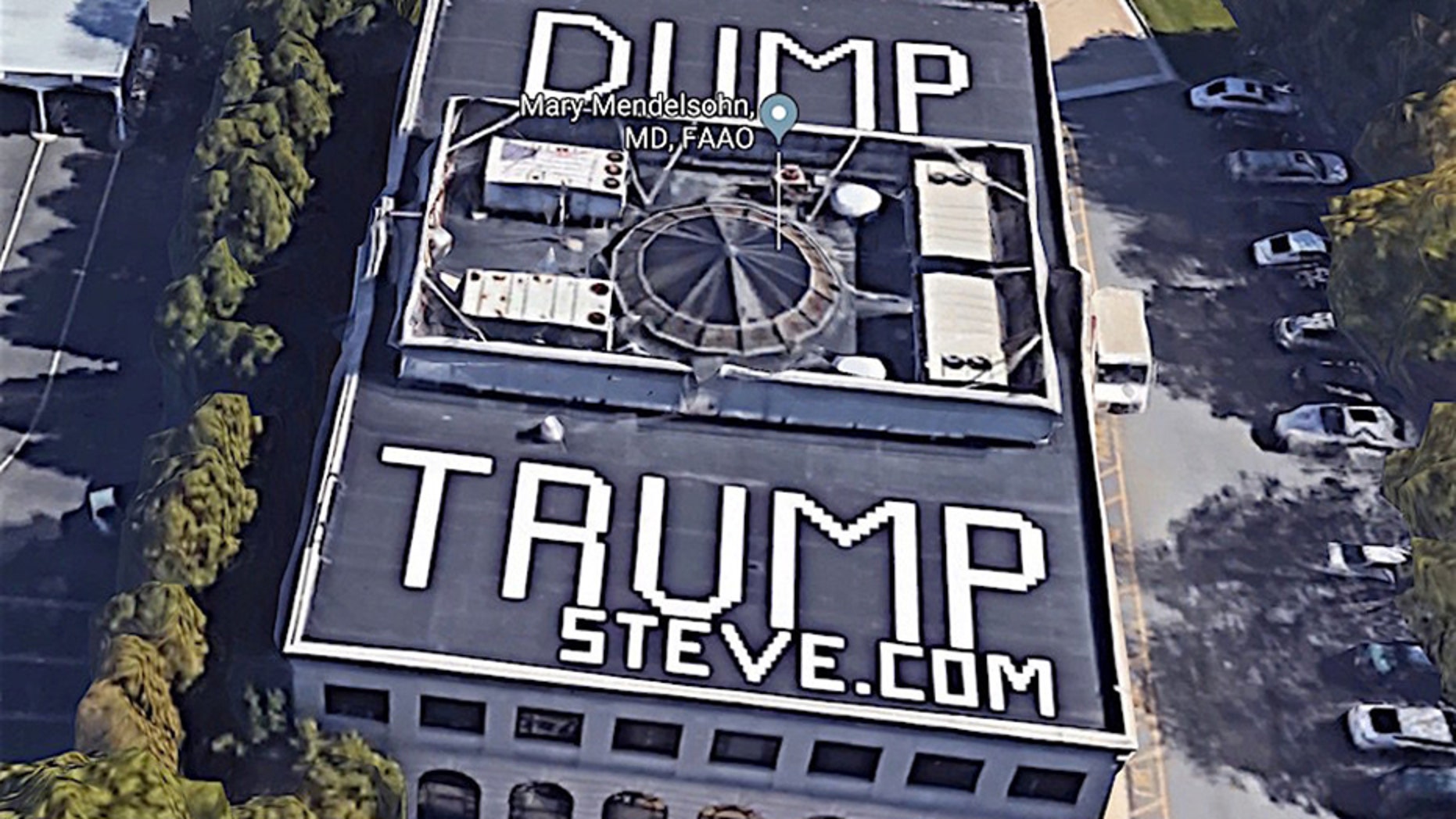 Now you see it, now you don't.
The roof of the New Jersey headquarters of Perillo Tours, the international travel company famous for its commercials about trips to Italy, essentially screamed the owner's anti-Trump stance.
Seen only from above, via a Google maps' satellite view, were huge white letters that read "Dump Trump." They were removed last year, after Donald Trump assumed the presidency.
DISNEY RESORT EMPLOYEES STRUGGLE TO PAY LIVING EXPENSES, ACCORDING TO SURVEY
But they recently attracted notice as news outlets became aware of the Google maps' image of the defiant sign, which could not be seen at street level.
The owner, Steve Perillo, 62, told Fox News that he strongly objected to Trump's candidacy, particularly during the presidential primaries. He's had a bit of change of heart about Trump, though he still does not support him. He just dislikes him a bit less.
For one thing, he said, business has been booming.
"Our business is up 45 percent last year and this year," Perillo said. "It's unbelievable."
Perillo does not give Trump all the credit, however.
"The economy has been on the rise since 2009," he said, adding that Trump has generated "a feeling of confidence, makes you feel like everything is going to be better, and then the stock market starts reacting."
MAN JUMPS FROM AIRPORT WALKWAY IN SHOCKING VID
Perillo says the idea for the sign began with a desire to try "guerrilla marketing" for his business by posting a huge message on his company's roof that people traveling in jets would see when they flew over his building.
Then the primaries caught his attention, and the marketing idea morphed into a political one, he said.
"I have misgivings about his style, a lot of people should, you don't want to bully people," he said, adding that his family had an apartment in Trump Tower at one time, and that his father served on the building's board.
"It was a silly thing," he said of the "Dump Trump" sign, adding that he would not do it again.
"You need Republicans and you need Democrats. Republicans are the brakes and Democrats are the accelerator," he added.