Passengers 'held against their will' at airport because officers were late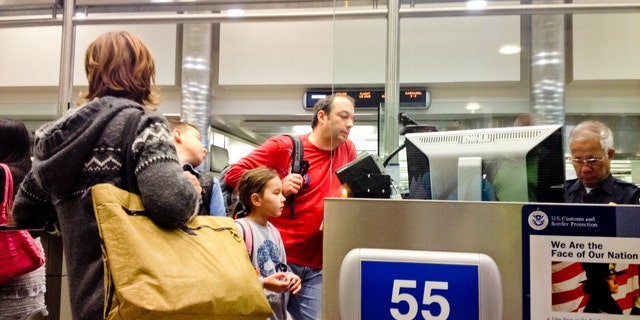 A plane full of passengers was kept at a Newquay Airport in England because Border Officials didn't show up for work.
About 200 passengers on a Ryanair flight waited nearly an hour and a half for officials to show up. Eventually immigration officers from another airport arrived to conduct immigration and customs controls for the airport.
RYANAIR AIRLINES 'MESSED UP,' CANCELS 82 FLIGHTS IN ONE DAY
A passenger on the flight said everyone was forced to wait in the departure lounge after they arrived, BBC reports.
Though the Home Office apologized to "anyone inconvenienced," the passengers were not happy.
"I was completely disgusted," Gary Butler told BBC. "It makes the airport look very shoddy."
One passenger took to Twitter, tweeting, "@Newquay_Airport passengers being held against their will. Unable to leave the airport due to no immigration officers on side. #whatashower."
While another pointed out the ridiculousness of the situation, writing, "Plane load of angry passenger stuck at newquay airport as uk border force forgot to turn up. Farcical but true."
The airport made a statement saying that passengers "were accommodated in the Airport terminal due to the non-attendance of UK Border Force officials," and that they are "currently investigating why UK Border Force didn't attend as they would usually do."
FOLLOW US ON FACEBOOK FOR MORE FOX LIFESTYLE NEWS
The Border Force is also "conducting an investigation into what happened."
Traveler Allister Young thought the airport could have done more for the stranded passengers and "at least provided a cup of tea," BBC reports.
The airport said all passengers were processed within 90 minutes of the flight's arrival.