Passengers evacuate United Express flight via emergency slide after smoke detected in cabin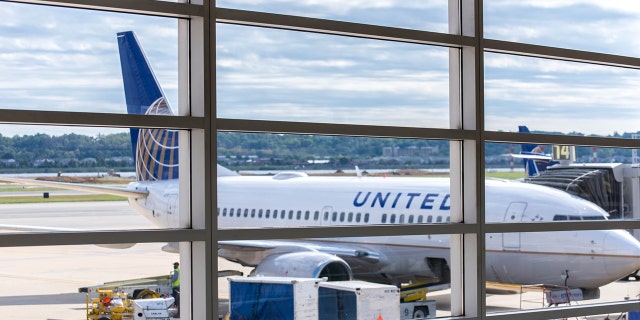 Passengers onboard a Mesa Airlines flight, operating as United Express, from Arlington, Va., to Houston, Texas, had to deplane via the emergency slide after smoke was detected in the cabin, authorities said.
According to reports, the flight was taxiing for takeoff from Ronald Reagan Washington National Airport when the air crew noticed smoke.
Passengers were quickly deplaned. Fire engines and ambulances were on the ground to meet them.
No passengers were hurt during the evacuation, authorities reported.
The source of the smoke is not known. The aircraft is currently being inspected, Metropolitan Washington Airport Authority confirmed.
The airline released a statement to Fox News:
Mesa Airlines flight 6122, operating as United Express, evacuated safely after smoke was detected in the cabin. We are currently investigating the cause and are working with our team to secure alternate flights for customers onboard.
FOLLOW US ON FACEBOOK FOR MORE FOX LIFESTYLE NEWS
This is an ongoing investigation.