Passengers clap as 7-year-old is escorted off plane during allergy attack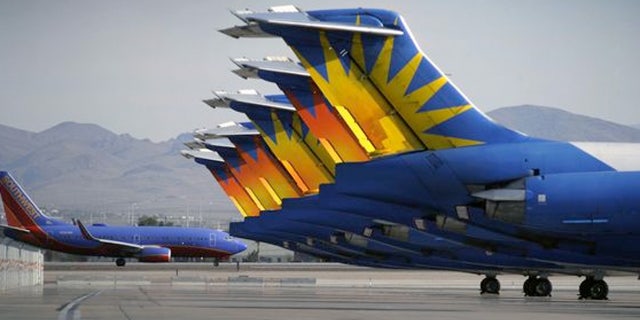 A cold-heart act made for a memorable vacation for a suffering family--for all the wrong reasons.
Passengers on an Allegiant flight Monday from Bellingham, Wash. to Phoenix clapped as a 7-year-old boy suffering from an allergic attack was forced to leave the plane.
Parents Christina Fabian and George Alvarado were taking their son, Giovanni, 7, on a special trip to get the boy's mind off his father's stage 4 throat cancer, reported KING5.com. George only has a few months left to live and the family trip was all about Giovanni, who wants to spend as much time with his father as he can.
Shortly after boarding Giovanni began to get hives. When the family alerted the flight attendant and asked her if there are any animals on board the plane because Giovanni is allergic to dogs, the attendant said that there were dogs on every flight, and that they would need to get off the plane.
This delayed the flight as the family gathered their things. While the family was helped off of the plane to get medical help for the boy's hives breakout, frustrated passengers began to sarcastically clap.
In an interview with KING 5, Giovanni cried as he recalled the clapping that erupted from the back of the plane.
"My dad's sick with Stage 4 throat cancer," Giovanni said. "And that made me really sadder when I was already sad. I'm sad this has to be a memory with my dad.
Allegiant apologized to the family and they were put a new flight back home to Phoenix Wednesday after their trip to visit family in the town just south of the Canadian border.
"It wasn't the flight attendant's fault we got off the plane," Fabian tells KING5. "It was the flight attendant's attitude that perpetuated people's agitated behavior around us. It's just the comments she had made."
George Alvarado, who had counted the vacation as part of his bucket list, told KING 5 that he wishes people could "just be nice."
"People who don't have sadness, they don't understand," said 7 year old Giovanni.