Passenger Steals $238,000 Via Airplane Toilet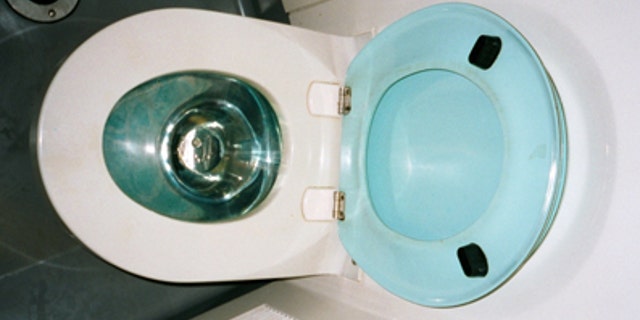 POINTE-A-PITRE, Guadeloupe – An ingenious thief swiped almost $250,000 on a flight in the Caribbean after sneaking into the cash-laden cargo hold via the restroom, police said Thursday.
A Brink's security employee placed three sacks of cash containing a total $1.6 million in the hold of the Air Antilles plane before it headed from the French island of Guadeloupe to the Franco-Dutch island of Saint Martin.
The security guard took his seat on the ATR-42 turboprop plane but when the flight landed 40 minutes later it was discovered that $238,000 was missing from the sacks.
Police are seeking a man who complained he felt ill and spent most of the journey in the lavatory. In fact, he was removing panels to gain access to the hold in the rear of the plane.
Shortly before landing, the unnamed man -- who was traveling with a woman who appeared concerned about his health -- asked a flight attendant for an ambulance to meet him on the tarmac, witnesses said.
When the ambulance arrived, the man said he felt suddenly better and walked out of the airport without having to go through the normal security checks and disappeared, police said.
Cleaners who found bundles of notes in the lavatory raised the alarm. The woman traveling with him was questioned in the baggage arrival hall but did not have any of the missing money.