Passenger arrested for verbal assault of Air India crew is prominent anti-Israel boycott leader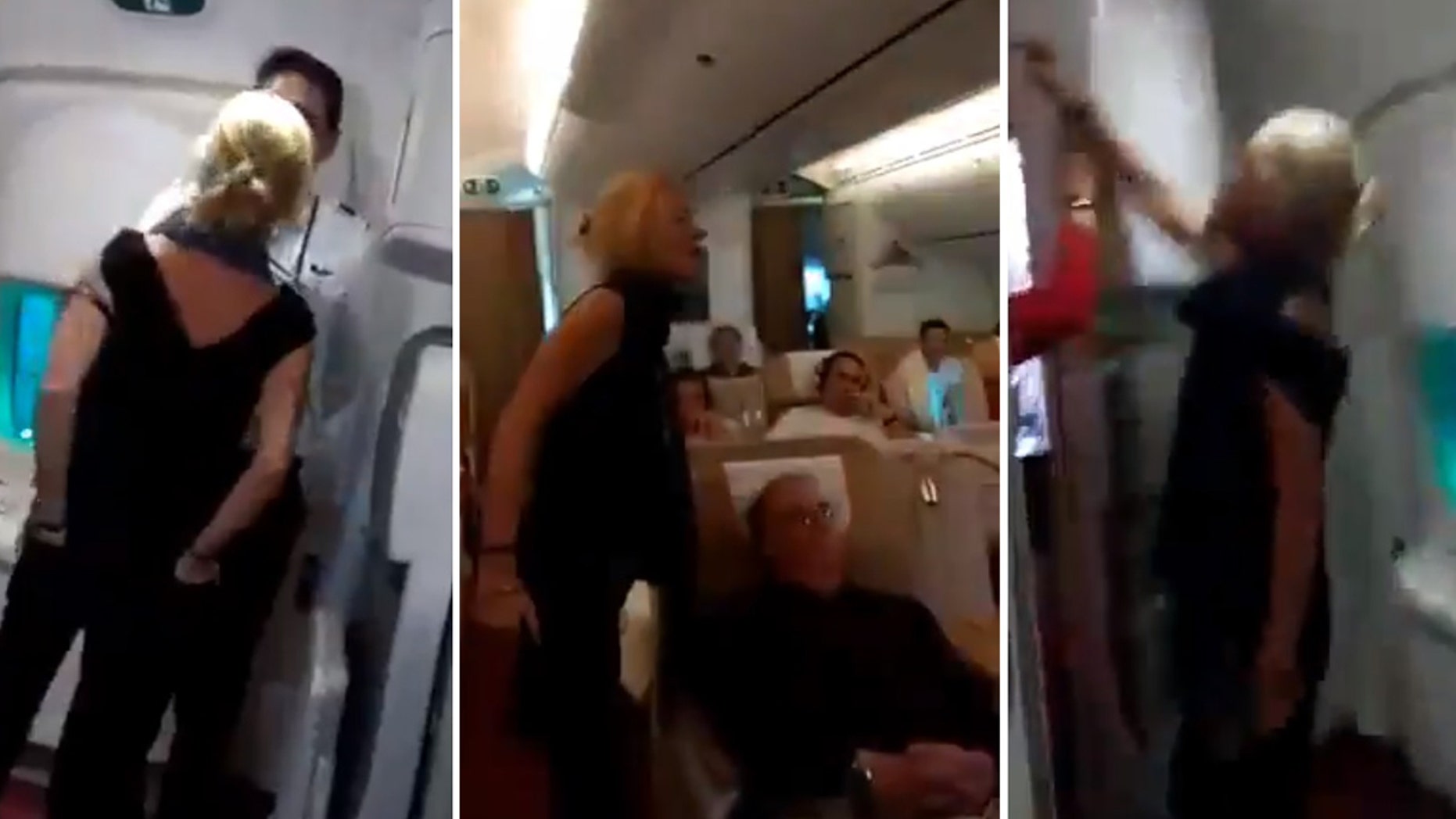 The woman who was filmed going on an angry tirade on an Air India flight Saturday has been identified as Simone O'Broin, a prominent Boycott, Divestment, and Sanctions (BDS) leader against Israel.
The 50-year-old activist and human rights lawyer from Northern Ireland can be seen threatening similar boycott power against the flight attendants because they refused to serve her "a wee glass of wine" on the flight from Mumbai to London.
"If I say 'boycott f---ing Air India,' done," O'Broin boasted.
WARNING: Video contains extremely graphic language.
O'Broin said she was the "f---ing leader of the [anti-Israel] boycott movement" and "f---ing international criminal lawyer and barrister."
O'Broin worked for a Palestinian advocacy group, the Badil Resource Center located in the West Bank, in which she authored several research papers advocating for Palestinian violence against Israel and labeling the Jewish State as "racist," the Algemeiner reported.
She then took a jab at the Air India staff.
"I work for all you f---ing people..the f---ing Rohingyas, the f---ing people of all Asia, for you, I'm an international criminal lawyer," she said, adding that she doesn't get paid for it.
Turning to fellow business class passengers, she screamed: "I'm a human rights lawyer for the f---ing Palestinian people, and the rest of you…sit on your f---ing a--."
Tarun Shukla, an aviation and defense editor for Economic Times Prime, who was aboard the flight, took video and reported a flight attendant suffered bruises.
WARNING: Video contains extremely graphic language.
Shukla told Fox News the Air India crew was very upset after finding out she was a lawyer and social worker and would like to see strong action taken against O'Broin as well as an apology.
"You typically don't expect such insensitive behavior from professionals," Shukla said.
She was taken into custody and arrested as soon as the plane landed at Heathrow Airport.
The London Metropolitan Police confirmed to The Daily Mail in a report that she was "arrested on suspicion of racially aggravated public order, common assault and drunk and disorderly and taken to a west London police station."
O'Broin was subsequently released under investigation.