Paralympian claims she was left 'abandoned' on plane in wheelchair after Ryanair flight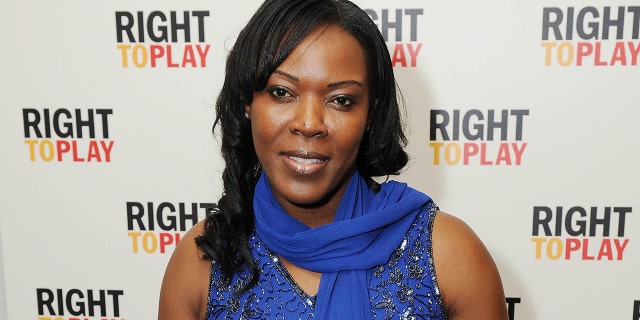 One British Paralympian claims she was left "abandoned" and was forced to wait 45 minutes to deplane her Ryanair flight at a London airport, though she had arranged for wheelchair assistance to exit the aircraft weeks earlier.
On August 24, en route home from the World Para Athletics European Championships in Berlin, Anne Wafula Strike's Ryanair flight landed at London Stansted Airport nearly two hours behind schedule, The Guardian reports.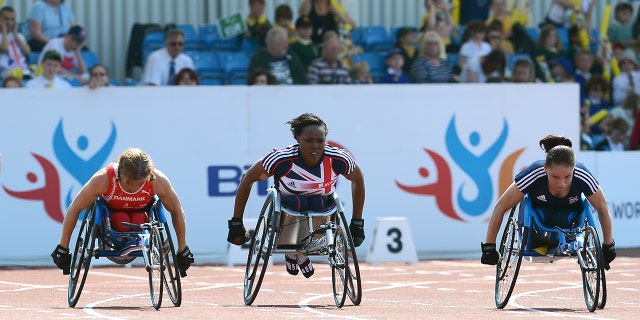 According to the outlet, though her fellow passengers were free to walk off after a 20 minute delay, Wafula Strike was left "neglected" to deplane, though she had booked assistance weeks before she traveled.
CAPITAL AIRLINES PASSENGERS TERRIFIED OVER MIDAIR DROP: 'I DON'T WANT TO DIE'
The 49-year-old wheelchair racer and disability rights campaigner told BBC she was left waiting for 45 minutes before a Stansted ground crew staffer came to help her.
"I felt angry and very neglected, it's not good when you are abandoned on a flight and everyone else is picking up their bags and walking off," Wafula Strike said. "That's the time you start to think, 'I wish I could just walk like them and get my luggage and walk off the plane,' but I have to rely on assistance to get off. It was bad."
Wafula Strike claims that when a ground crew staffer at last arrived, they informed her that they were short staffed and unsure if her flight had even arrived.
"When someone like me speaks up or raises their voice, people will think it is only happening to one or two people, but it is becoming a common occurrence for people with disabilities to be left neglected on planes or not able to get into trains," she told BBC. "These things should not be happening when men have walked on the moon."
Wafula Strike wrote on Twitter that she was subsequently forced to wait to collect her luggage at the airport "longer than the flight."
FOLLOW US ON FACEBOOK FOR MORE FOX LIFESTYLE NEWS
Meanwhile, the incident has struck a chord of resonance with many on social media.
"It happens every time. Things need to change," one supporter wrote of Wafula Strike's negative experience.
"Thank you for standing up, on behalf of all of us. Mistakes definitely happen with airport assistance, as I myself have experienced (I have a visual disability, autism and severe brain damage)," another chimed in. "People do not appreciate the impact it has on us."
A Stanstedspokesperson confirmed to the Guardian that they are investigating the incident, adding that a company called Omniserv is responsible for operating wheelchair services at the airport.
"Wheelchair services at London Stansted are operated by Omniserv - at great expense to the airlines," a Ryannair rep confirmed to Fox News.
Similarly, in early August, BBC correspondent Frank Gardner, who also uses a wheelchair, was left "stuck on an empty plane" at London's Heathrow Airport upon deplaning, for the second time in six months, BBC reported at the time.