Otherworldly landscape found on planet earth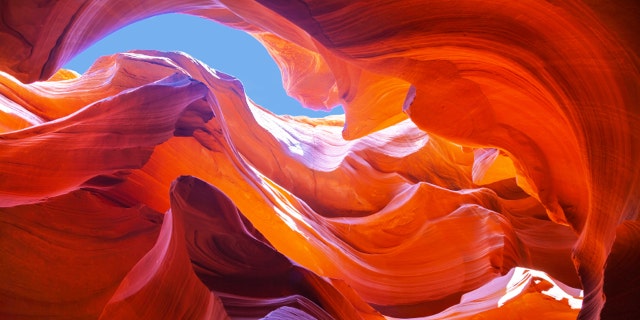 Some of the most breathtaking places around the world come from the mystical creation of otherworldly landscapes
Some of the most breathtaking places around the world come from the mystical creation of otherworldly landscapes. Some of these places are so far-fetched that it's hard to believe they actually exist.
You don't have to take a rocket ship to experience what the moon may look like and you don't have to travel to Mars to view similar landscapes. There are unique sites right here on Earth that give us potential clues about other planets.
From giant crystals to unique rock formations and spectacular gardens, planet Earth's otherworldly landscapes will open your eyes and capture your imagination. These landscapes will allow you to be one with the Earth and experience being connected to a reality beyond the noticeable physical universe.
If you're looking to escape reality and have been longing to experience some of Earth's most spectacular illusions, these otherworldly landscapes will blow you away.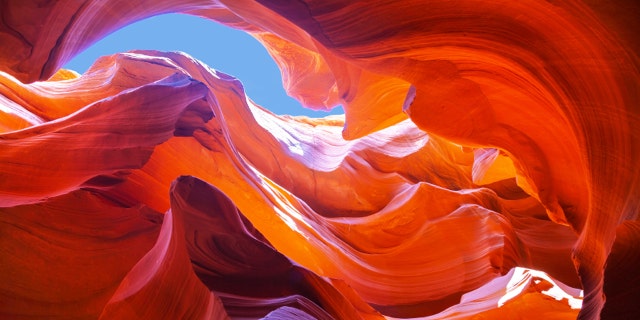 1. Antelope Canyon, USA
The canyon is a unique slot canyon located in Arizona. Year ago, herds of pronghorn antelopes would roam freely through it. But now you can choose to explore the upper or lower Antelope Canyon. Schedule a tour to view the area where water runs through the rocks, located at the upper canyon. Then visit the lower canyon and admire the incredible rock arches.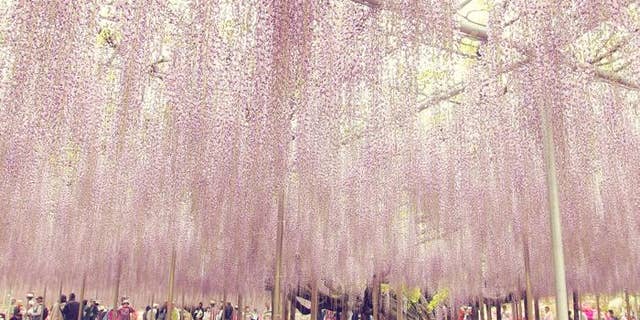 2. Ashikaga Fuji Gardens, Japan
Individuals from all over the world travel to the Ashikaga Fuji Gardens to view the spectacular display of fuji flowers. Bring your camera and take pictures of the white, blue, and pink fuji so you can always look back at this gorgeous display. Tip: Visit the gardens in the winter season to view their incredible water illumination display.
More from The Active Times
30 Adventure Destinations for 2016
Why Iceland Needs to Be on Everyone's Travel Radar This Year
Bats, Volcanos, Crocs: 15 Hair-Raising National Park Adventures
Mind-Blowing Colors Found in Nature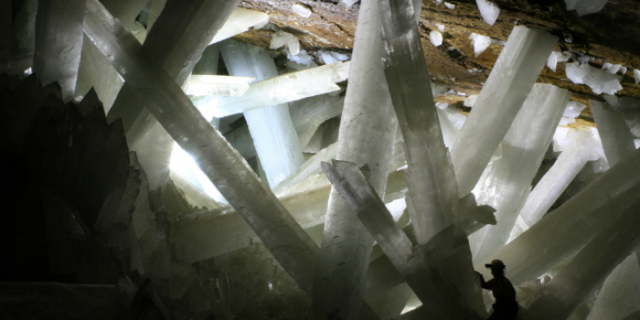 3. Crystal Caves of Naica, Mexico
Also known as Cave of the Crystals, Crystal Caves is a working mine that contains some of the largest natural crystals in the world. The crystals were formed from underground magma. Professional supervision is required to enter the cave and it is strongly advised to wear appropriate equipment. More than 10 minutes of exposure in this environment can be extremely dangerous.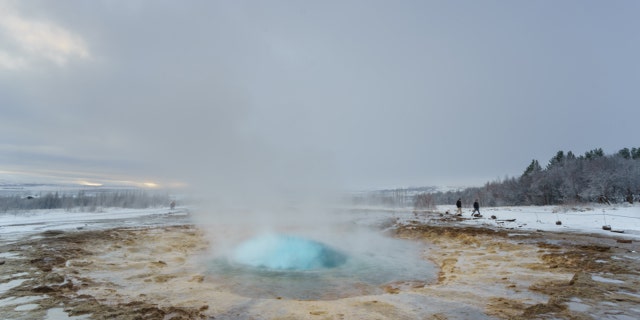 4. Iceland's Great Geysir
The Great Geysir is one of Iceland's most famous attractions. People gather around to watch steaming water shoot up from the underground hot spring. The Geysir has been active for approximately 10,000 years and at times, it has erupted so aggressively it caused the ground to shake. Tip: Take the Golden Circle sightseeing tour for the best way to view the Great Geysir.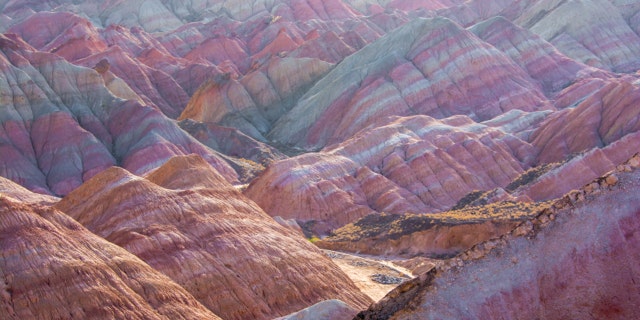 5. Zhangye Danxia Landscape, China
Located in the Zhangye Danxia National Geological Park, the colorful rocks and rainbow ridges of the Zhangye Sanxia Landscape are a must-see. This landscape has been voted one of the most beautiful landforms in China and for good reason. The rocks and cliffs come in a variety of formations — smooth, sharp, vibrant and extremely tall. View the landform from one of the many access roads and boardwalks in China.
Check out the full list of Otherworldly Landscapes to Visit on Planet Earth.