Online magazine ranks 2013's trashiest spring break destinations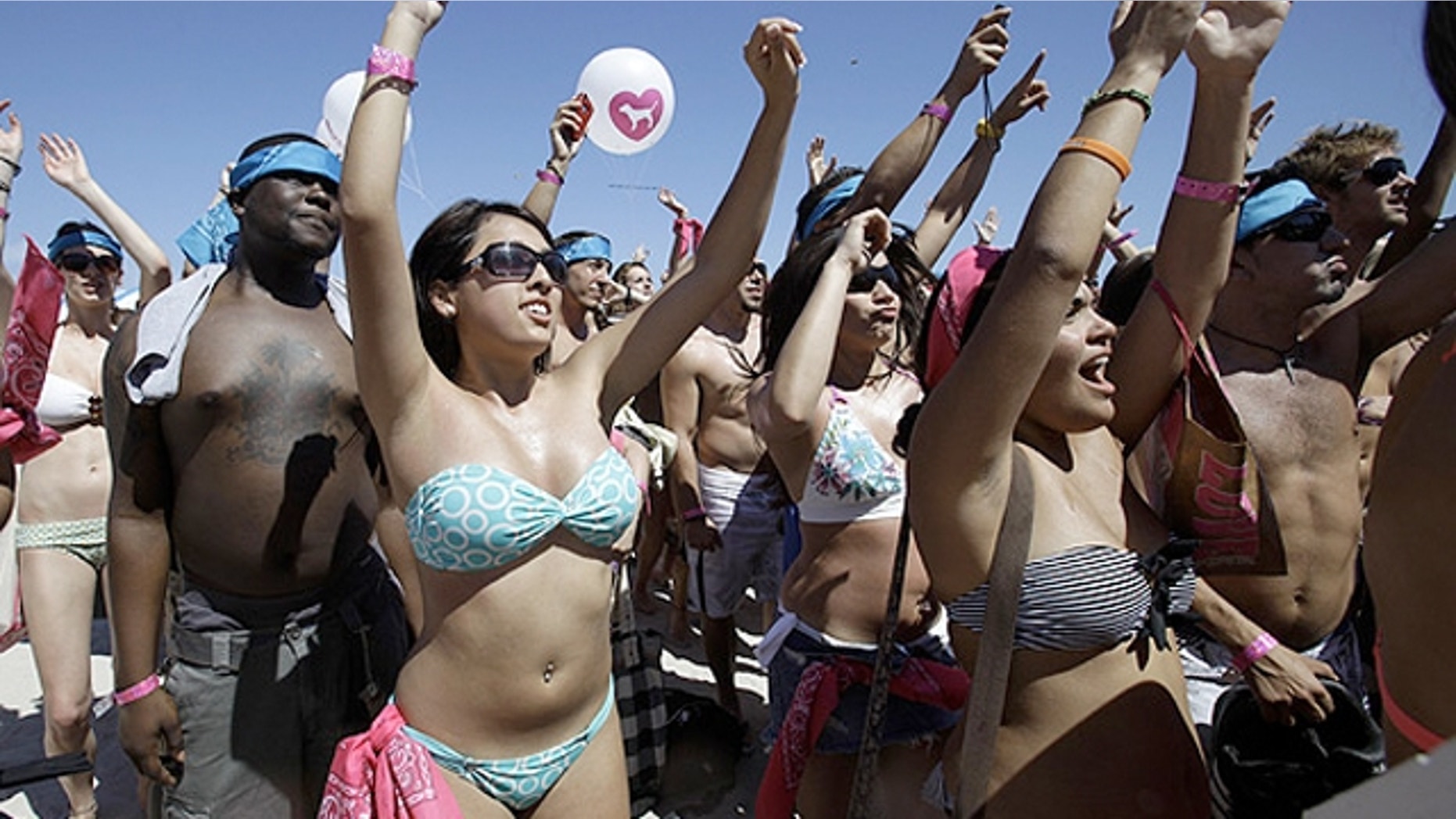 Wondering where are the hot co-ed spring break locations these days?
Well, Coedmagazine.com took on onerous task of finding out.  It ranked the nation's top 15 trashiest spring break destinations based on such scientific factors as "Girls Gone Wild" shoots, the amount of Hooters restaurants, tattoo parlors and strips clubs, as well as the looseness of local liquor laws.
Las Vegas won the ranking's top spot, followed by South Padre Island, Texas, and Daytona Beach, Fla.
Clearly, not all city officials were thrilled to be on the list. "I am at a loss to explain why someone would put Myrtle Beach on that list," Myrtle Beach spokesman Mark Kruea told the Charlotte Observer. "That wouldn't be our perception."
Andy Newman, who handles media relations for the Florida Keys Tourism Council, told The Miami Herald he does not consider Coedmagazine.com to be a credible outlet.
Here's the complete listing:
1. Las Vegas
2. South Padre Island, Tex.
3. Daytona Beach, Fla.
4. Myrtle Beach, S.C.
5. Orlando, Fla.
6. Lake Havasu, Ariz.
7. Miami, Fla.
8. Panama City Beach, Fla.
9. Key West, Fla.
10. Fort Myers, Fla.
11. Tampa, Fla.
12. Virginia Beach, Va.
13. Scottsdale, Ariz.
14. New Orleans
15. San Diego