Olympian Lolo Jones tweets updates while stuck on a plane during Atlanta Airport power outage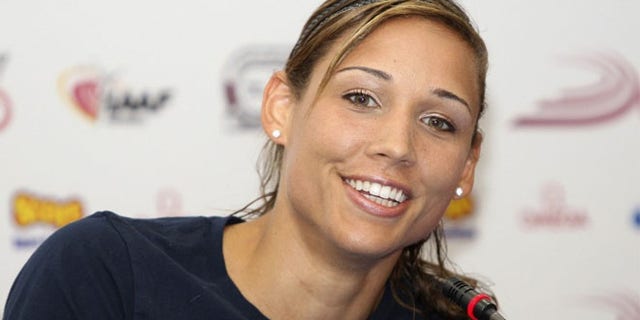 NEWYou can now listen to Fox News articles!
As the power outage at Atlanta Airport continues to cause a headache for travelers, Olympian Lolo Jones is among the cadre of unhappy customers stuck at the busiest airport in the nation.
As previously reported, a power outage has forced the Federal Aviation Administration to suspend outgoing flights and implement a "ground stop" for incoming flights. As a result of the outage, which Georgia Power believes was the result of "a fire which caused extensive damage in a Georgia power underground electrical facility," many are stuck at the dark airport terminal or, in Jones' case, on their plane, unable to get off.
"Hi yes I would like to order a pizza the delivery address is the Atlanta airport runway," The star wrote in a brief thread on Twitter. "Landed hours ago from Germany can't get off plane bc customs and outage but could customs clear a pizza to come on board?"
Minutes later, she wrote: "Also looking for a place to stay, hotels are booked. I will be hungry, jet lagged, slightly irritated and not wanting to talk anyone have a spare room in Atlanta?"
The Olympic hurdler capped off her Twitter updates with a joking tweet about her hunger level as she continues to wait to get off her plane.
"At least I'm still on the plane. Vibe is still ok although the hungrier I get the 5 month year old down the row is starting to look like veal. Pics inside the Atlanta airport look like zombie apocalypse started."
Staff at the airport is reportedly working to restore power, but hundreds of flights had to be canceled in the meantime.