Nudist cruise ship worker sentenced to 30 years for violent attack on passenger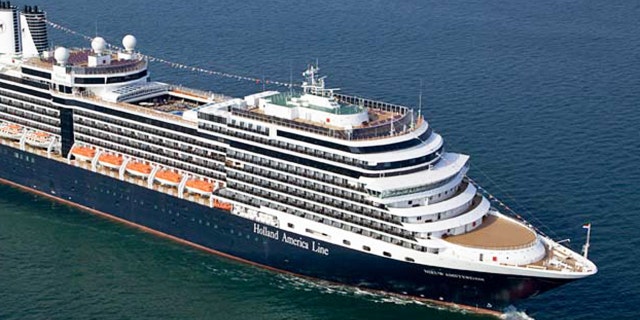 A cruise ship worker who raped and tried to kill a passenger has been jailed more than 30 years for the violent attack.
Ketut Pujayasa, 31, from Indonesia, pleaded guilty to brutally raping and beating an American female guest and trying to throw her overboard a nude Nieuw Amsterdam cruise-- a Holland America ship-- from Port Everglades, Fla.
Pujayasa, who worked as a room service attendant, confessed to the horrific crime, saying he was punishing the 32-year-old woman because he believed she had insulted him and his mother.
He told police she allegedly said "wait a minute, son of a b****" when he knocked on her door with her breakfast. Investigators said Pujayasa entered her cabin with a master key and used a telephone cord and the cord from her curling iron to strangle the woman.
During the attack, which lasted up to an hour according to authorities, Pujayasa battered her with various objects inside the room and knocked her unconscious before raping her.
After the assault, he tried to throw her overboard from the balcony but, the woman who previous trained as an acrobat and gym instructor, was able to hold on to the railing and escape.
Pujayasa then left the room by jumping from balcony to balcony and told a colleague what he had done.
The colleague reported him to a superior and was held by security until they reached a U.S. port.
According to the lawsuit: "Pujayasa beat her head and face so hard that she experienced shifting of her teeth. All of the trauma to her head produced a traumatic brain injury."
Photographs of the victim's injuries were shown to a Miami court which included fractures to her spine, skull and face.
Police reports described the woman, whose name has been withheld, emerging from the room partially naked and "painted with blood" from head to toe. She also had bites on her hands, swelling, bruising and lacerations to the face, scalp, head, neck, back, front of torso, arms, and legs and abrasions on both arms.
Her teeth were knocked out of place and her face was covered with broken blood vessels from Pujayasa's repeated attempts to strangle her.
She now suffers from post-traumatic stress disorder, obsessive compulsive disorder and cannot be left alone for more than a few minutes.
"He has changed the way I live forever," the victim wrote. "He took my dreams, he took my independence, he took my self-esteem."
Pujayasa pleaded guilty charges of aggravated sexual assault and attempted murder and was sentenced to 30 years and five months in a Texas federal prison. He is expected to be deported to his native Indonesia after serving his sentence.
This story story originally appeared on TheSun.co.uk.