Now you can renew your passport with an app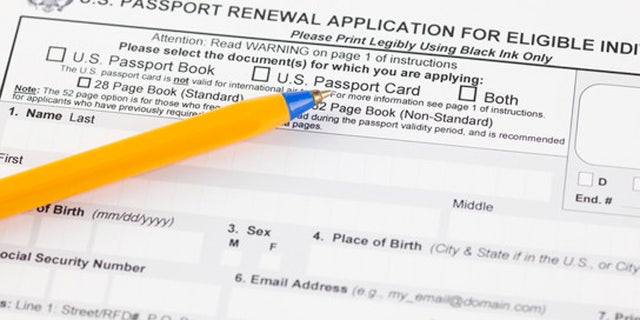 Forget schlepping to the post office or the DMV. If you have a smartphone, an envelope and a credit card, you can now renew your passport at home.
Ten years after the Western Hemisphere Travel Initiative (WHTI) required Americans traveling to Mexico, Canada, the Caribbean and Bermuda to carry U.S. passports, the ItsEasy Passport Renewal & Photo app has arrived just in time for tens of millions of Americans whose passports will soon expire. The app, a free download, was released this month for iPhones and will soon be available for Android phones.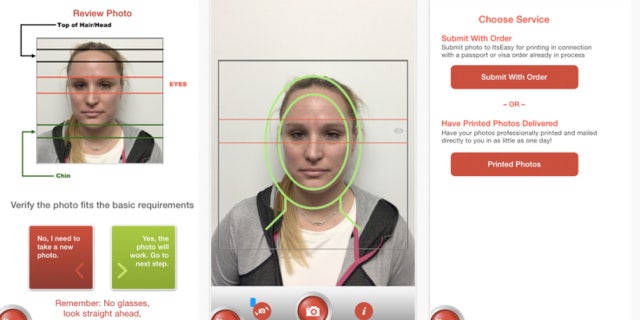 "Nearly 10 years after implementation of the WHTI and the associated surge of passport applications, the Bureau of Consular Affairs is preparing for an anticipated surge as those applicants renew their passports," said William Cocks, a spokesman for the U.S. State Department's Bureau of Consular Affairs. "We expect increased passport applications to continue through 2018."
Frequent flyers may need passport renewals, too, because the State Department has stopped adding visa pages to U.S. passports. Until this year, passport holders could pay to have 24-page visa inserts added when their passports were full.
The ItsEasy app guides customers through the passport renewal process, starting with determining whether the expired passport is actually renewable.
There are numerous reasons why a passport may not be renewable, said David Alwadish, CEO and president of the app's developer, ItsEasy.com. "For example, the traveler may not have the most recent passport in his or her possession, or it may be damaged beyond what is acceptable to the Department of State. Or the most recent passport may have expired more than five years ago.
"In each of these cases, the customer would need to apply for a new passport rather than a renewal."
The ItsEasy app provides guidelines for taking a passport photo with your smartphone, and a gauge to help ensure that faces are sized to the proper dimensions.
The app sends an email with a printable passport renewal form and a USPS Priority Mail shipping label to be affixed to a 9 x 12 envelope. The user fills out the renewal form, puts it in the envelope with his most recent passport and then drops it in any mailbox.
The State Department charges $110 to renew a passport within the standard time frame (about six weeks, according to Cocks), and $170 for an expedited one. There's an additional service fee of $29.95 if you use the ItsEasy app.
ItsEasy provides some nifty services for free, though. "If you submit your email address and your passport's expiration date, we will send you a reminder nine months before your passport expires," Alwadish said.
The app also has a panic button. "In the event that your passport is lost or stolen, we provide step-by-step instructions on what to do if you're abroad or in the United States."
Uncle Sam's best advice for passport holders? Don't wait until the last minute to renew.
"Applying early will allow you to save the additional $60 expedite fee," said Cocks. "If you have a valid passport, be sure to check its expiration date before you make travel reservations. Some countries will not let you enter if your passport will expire in fewer than six months."