Now you can buy a Caribbean island on eBay for less than $1 million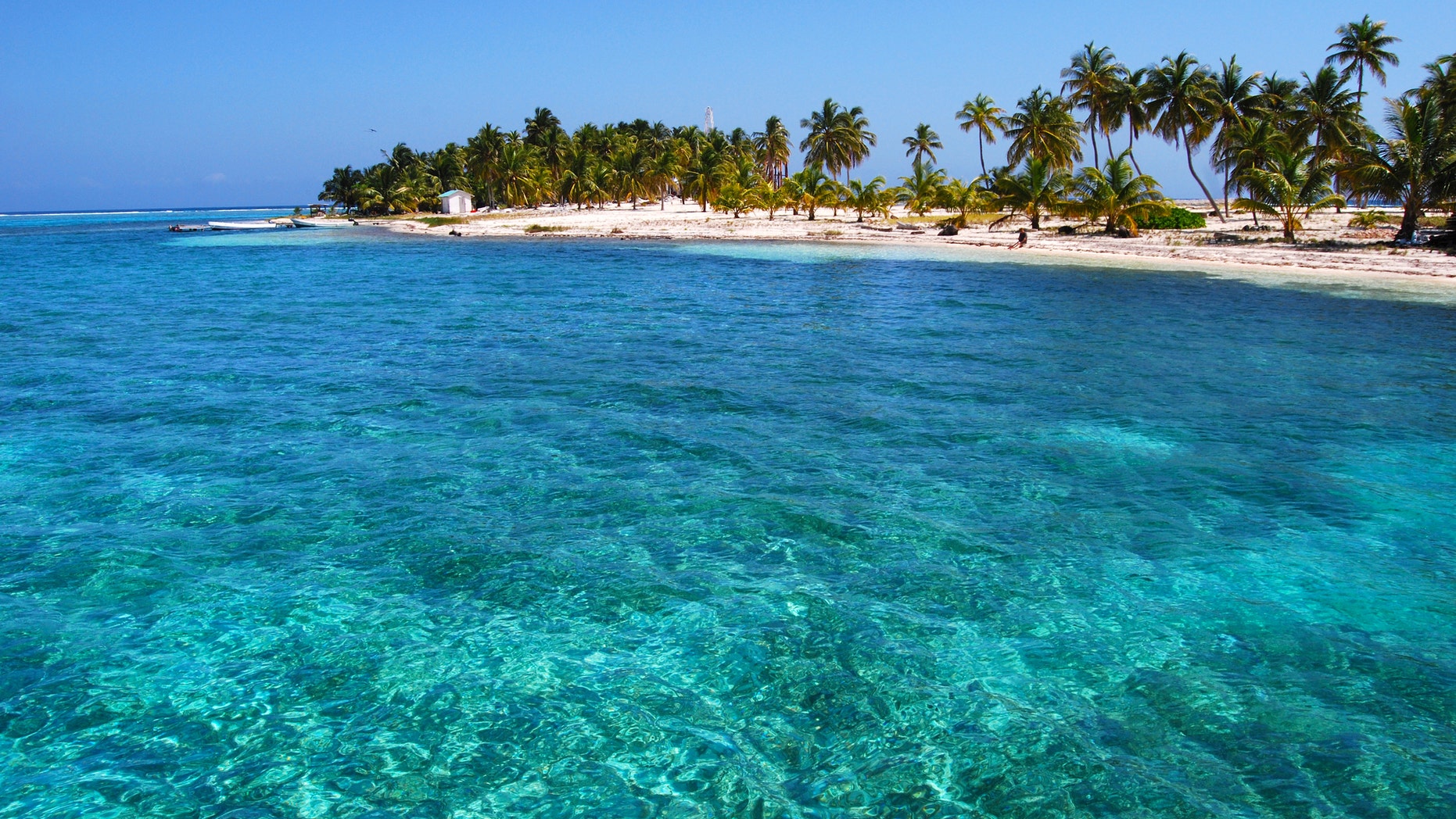 Is your beach vacation home getting a little too crowded?
Consider purchasing your very own island.
Located in Central America, this 3.9 acre island off the coast of Belize is now for sale on eBay for just $936,900.
Belize, which is smaller than New Hampshire, is known for its lush jungles, sandy beaches and natural ecosystem with the second largest barrier reef in the world. The island up for sale is located in The Blue Ground range, famous for its bright blue waters.
ISLAND NATION OF PALAU ONLY WANTS RICH TOURISTS TO VISIT
"I've been living on a caye off the coast of Belize for 3 years. I've been sympathetically restoring it and due to unforeseen circumstances have decided to move back to uk," the listing's owner, user willowreed76 posted. "It's with a heavy heart that I put this land up for sale, but to the right person it will be a wonderful escape and a great investment potential."
The property features a water collection system, solar system with a backup generator, a small wooden cabin and a larger house with four bedrooms.
Already have a yacht? No problem. The island is also halfway between Placencia and Caye Caulker, "making it a great stop off point for yachts and tourists."
FOR THE LATEST TRAVEL FEATURES FOLLOW FOX LIFESTYLE ON FACEBOOK
The buyer can also expect to enjoy outdoor activities such as fishing, birdwatching, snorkeling, sunbathing, island hopping and more. Though the island can be bought for about $900,000, the bidding is now open at just over $500,000.
According to eBay, 73 people have their eyes on this listing of a lifetime. Just note that this seller won't accept any island returns. Time is running out quickly, with just over 24 hours left to bid.
A representative from eBay was not immediately available for comment.