Norwegian Cruise Line bans almost all carry-on beverages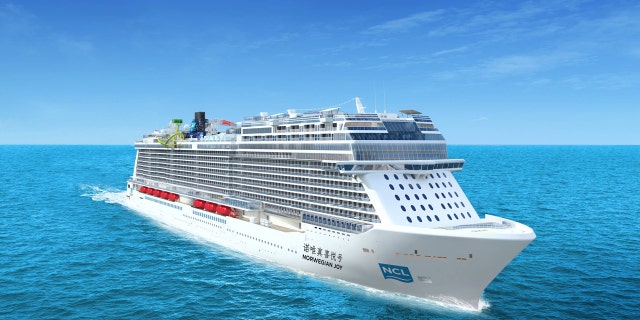 NEWYou can now listen to Fox News articles!
If you've planned a cruise aboard Norwegian Cruise Line and you're thinking of bringing along a six-pack of beer, or a can or two of soda, or a case of bottled water-- or even a single bottle of water-- then you'd better book a trip soon.
Beginning July 15, with just a few exceptions, if you sip it, slurp it, guzzle it, chug it, quaff it, imbibe it or just plain drink it, NCL insists that it must be bought on board, not brought on board.
The new beverage policy, which NCL has posted on its website, reads:
"Effective for sailings July 15, 2016 and beyond, guests are prohibited from bringing any beverages -- including liquor, beer and non-alcoholic drinks such as water, soda and juices -- on board either as carry-on or checked luggage…. Open beverages of any kind must be consumed or discarded at the security check-point, on embarkation day and at any port of call."
NCL says the policy "reduces the need for individual time consuming screening and package inspection of large volumes of beverages."
Of course, it also lets NCL charge for every drink besides tap water – and not at cheaper grocery store prices.
There are a few exceptions to the new rule:
--You are permitted to bring two sealed bottles (not boxes) of wine onto your ship. But be forewarned:
"They will be checked prior to embarkation and a corkage fee applied at that time of $15.00 for a 750 ml Bottle or $30.00 for a 1,500 ml Magnum bottle…. If guests do not wish to pay the corkage fee, the wine will be held onboard and returned to the guests at the end of the cruise."
--Medically necessary liquids, like baby formula, will be permitted. But contact the cruise line before you set sail:
"Guests who have special needs or medical requirements should contact the access desk at accessdesk@ncl.com. Families with infants who require water for formula or milk should advise the security team during embarkation and those items will be inspected at the check point."
NCL claims its new policy brings it in line with its competitors. That's true for alcohol, but most other cruise lines – including Celebrity, Disney, Royal Caribbean and Princess – either permit guests to bring soft drinks and bottled water on board, or do not mention those items at all.
Last year, Carnival Cruise Line implemented a ban on most bottled beverages in an effort to keep passengers from smuggling alcohol disguised as bottled water aboard ships. In September, Disney changed its policy to limit the amount of alcohol passengers could bring on board to two bottles of wine or a six-pack of beer.