North Korean airline's meal sounds like the most disgusting thing ever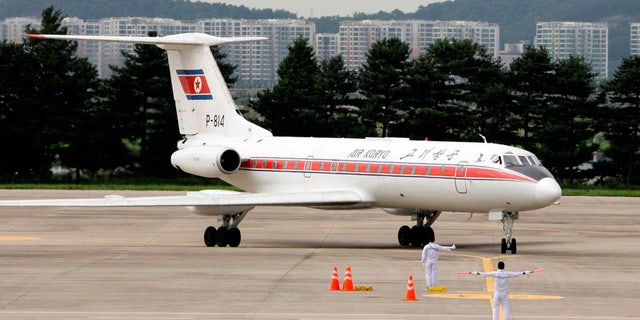 They're not loving it.
North Korea's sole airline serves a lone in-flight meal that is almost as bizarre as the Hermit Kingdom itself — a stone-cold burger made with mystery meat and served on a paper doily that many passengers say had them reaching for the barf bag.
"The Air Koryo burger was the worst example of soft power I've ever tasted," Beijing-based writer Alec Ash told the LA Times.
The state-run Air Koryo's signature "Koryo burger" comes on a stale bun, and is topped with processed cheese, a sad sprinkling of cabbage or a lone lettuce leaf and a runny sauce that is as mysterious as the patty, according to those who'd sampled it.
"An equally mysterious thin red sauce, which appeared when the meat was squeezed but was thankfully far too watery to be blood, added to the sense of confusion that was intensified by the bizarre war-themed propaganda films on the TV screens," said writer Jamie Fullerton in a review for Vice.
Koryo is ranked as the world's worst airline by review site Skytrax, where users also often weigh in on the room-temperature snack.
This article originally appeared in the New York Post.