277 Royal Caribbean cruise passengers sick with norovirus, trip ending early
Royal Caribbean's Oasis of the Seas will be heading home to Florida one day early, as the number of passengers and crew sick with norovirus has risen to at least 277.
On Jan. 10, WESH reported that the ocean liner will be returning to Port Canaveral on Jan. 12, soon after Royal Caribbean reps confirmed to the Associated Press that 277 passengers had fallen sick with the gastrointestinal bug.
EDM CRUISE SHIP PASSENGERS CAUGHT SMUGGLING DRUGS ON BOARD FOR THE SECOND YEAR IN A ROW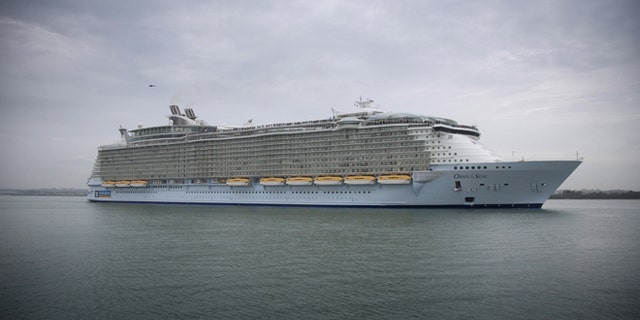 "We think the right thing to do is get everyone home early rather than have guests worry about their health," Ccruise line spokesman Owen Torres told the AP.
Passengers will be fully refunded for the ill-fated trip, WESH reports.
One of the world's largest cruise ships, the Oasis departed on Jan. 6 for a seven-day Caribbean excursion.
Passengers took to social media on Wednesday, tweeting they were forced to stay onboard after docking in Falmouth, Jamaica, for what was supposed to be a day of excursions.
Torres says returning a day early gives the cruise line "more time to completely clean and sanitize the ship" before it sails again.
FOLLOW US ON FACEBOOK FOR MORE FOX LIFESTYLE NEWS
The $1.5 billion, award-winning Oasis of the Seas weighs 226,000 tons, is 1,184 feet long and can carry a maximum of 8,880 people, as per the ship's official web page.
The Associated Press contributed to this report.