Newly discovered wonders of the world
If you think we've uncovered all that Earth has to offer, think again. While humans began exploring our world long ago, the planet is so vast and ever-changing that we continue to uncover new wonders each year. And these past few years have been no exception.
Whether undocumented, rediscovered or altogether unexplored, we introduce to you eight new mind-boggling wonders of the world that are worth a visit.
1. Son Doong Cave, Phong Nha, Vietnam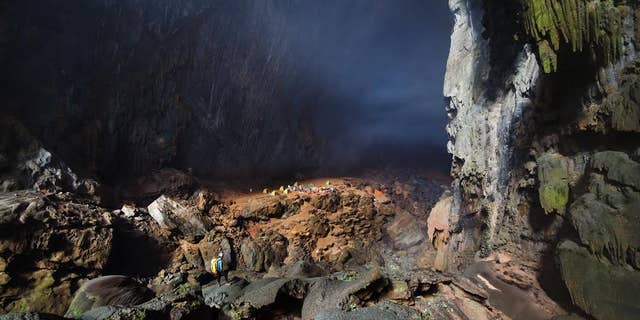 Discovered in 1991 and first explored in 2009, the world's largest cave is now open to public tours. The massive Son Doong cave measures over 5.5 miles long and 650 ft. wide and is believed to have formed 2 to 5 million years ago. It contains a jungle where scientists have discovered new animal species and a side-passage where paleontologists have uncovered 300-million-year-old fossils.
The cave is home to waterfalls, sinkholes, cliffs and a river. If you'd like to be one of the lucky 224 visitors permitted to tour the cave in 2014, you can book through the host tour company, Oxalis. For $3,000, the six-day tour includes camping gear and caving equipment, food and drink and transfers to and from the cave.
2. Asik-Asik Falls, Sitio Dulao, The Philippines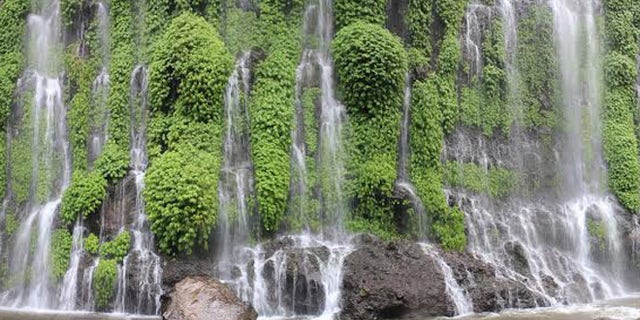 Although locals have known about this hidden gem since its formation, the Asik-Asik Falls remained, for the most part, undetected until a contest-winning photo catapulted it into the limelight in 2012. What makes this majestic waterfall especially eye-catching is that the water does not spring from a body of water above, but rather from cracks in the cliff's wall. It was formed in 2008 after a typhoon uprooted a large tree attached to the cliff, creating those cracks.
Since the waterfall's discovery, the government has worked to make it accessible to the public, but it's still hard to reach. The ride from Midsayap to Barangay Upper Dado in Alamada takes three hours, and then it's another hour from Upper Dado to the village of Sitio Dulao, from where you must trek by foot for another hour and a half to the falls.
3. El Castillo Cave, Puente Viesgo, Spain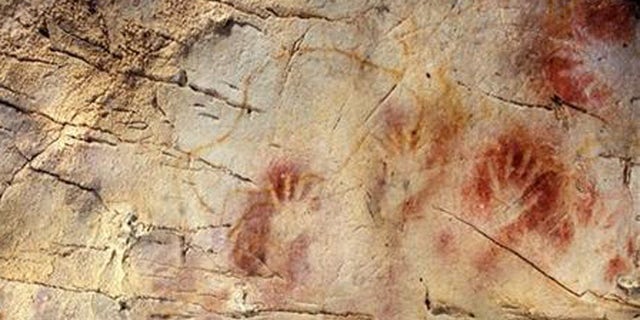 Decorated with the world's oldest known cave paintings, El Castillo gives us an unprecedented look into the past. The cave paintings were discovered in the 1870s, but it wasn't until 2012 that researchers determined one of the paintings -- a red sphere -- to be at least 40,800 years old. Red hand stencils, created by blowing or spitting paint onto the cave walls, accompany the sphere and date back almost as far. The cave artwork is so old that some scientists believe it could be the work of Neanderthals. If you're interested in visiting the site, tours are available Wednesday through Sunday for about $4, but you must book in advance. You can book online here.
4. Kamil Crater, Sahara Desert, Egypt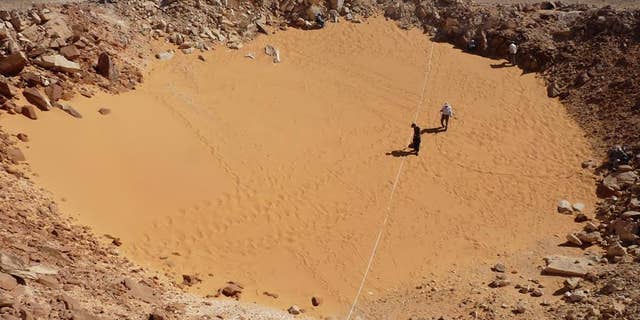 The Kamil Crater might never have been found in 2008 if not for the virtual map, Google Earth. Two years after spotting the crater on satellite, researchers visited it and found what could be the best preserved crater on earth. It measures 147 feet wide and is believed to have formed a few thousand years ago when an iron meteor traveling over 7,000 miles per hour blasted into the Sahara Desert. Small craters as pristine as the Kamil Crater are a rare find on Earth, since our planet's weather system tends to erode them. Typically, craters that pristine are found only where there is little atmosphere, such as on the moon.
5. Cape Melville Rainforest, Cape York Peninsula, Australia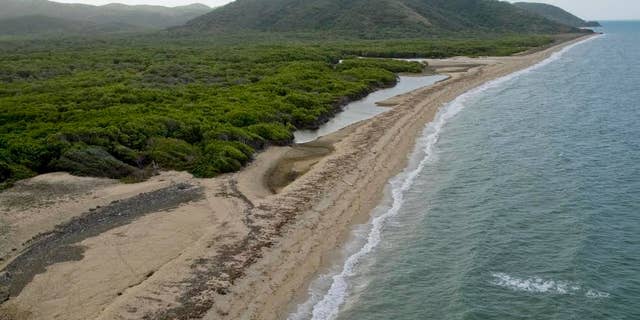 Perched atop the Cape Melville mountain range and surrounded by house-sized granite boulder fields, it's no surprise that this 9-mile-long rainforest went undetected for so long. Researchers discovered the lush rainforest early last year with the help of satellite imagery, and they have since made some groundbreaking discoveries. Because the rainforest is so isolated, scientists have so far identified three new rainforest species, one of which is a leaf-tailed gecko. Although there are no official tours through the rainforest, Cape York is a national park and is open to tourists from July to November.
6. Temple of the Night Sun, El Zotz, Guatemala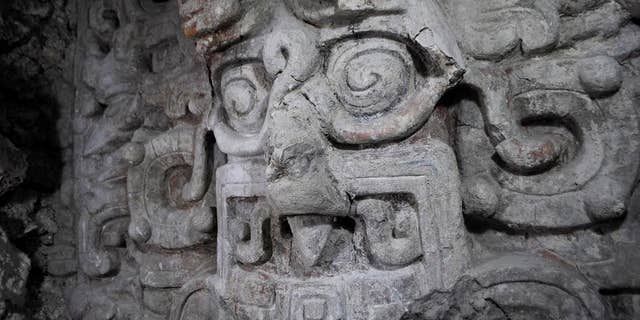 During the discovery of the El Diablo pyramid and the royal tomb atop it in 2010, researchers spotted a structure that would, two years later, shed some light on Mayan culture. The 1,600-year-old structure, now known as the Temple of the Night Sun, features some unusually well-preserved 3D stucco masks that represent the stages of the Sun God. They paint a clear picture of what the Mayas thought of the sun -- as an icon that symbolized royal power. As of now, visitors cannot access the temple, but there are tours that allow tourists to climb to the top of the El Diablo pyramid.
7. Mahendraparvata, Siem Reap Province, Cambodia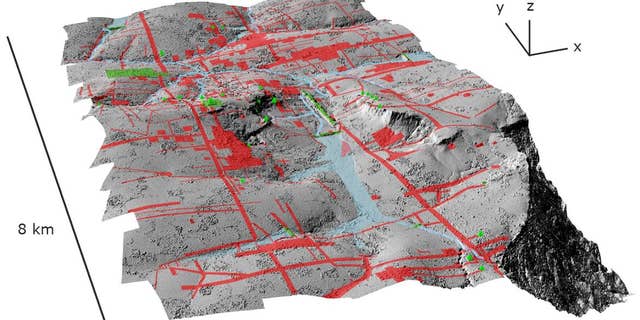 Some 1,200 years ago, Mahendraparvata functioned as a city under the Hindu-Buddhist Khmer Empire, and although researchers knew about its existence from ancient records, they did not realize its complexity until 2013. Mahendraparvata is deep in the jungle and almost all underground, so to find it, researchers used Lidar laser technology.
After a year of analyzing the data, they were able to verify last year that there was a vast landscape full of canals and roads underground. The discovered city is believed to have been active in 802 AD, making it 350 years older than the neighboring Angkor Wat temple. The site remains closed to tourists as researchers continue to excavate it, but Angkor Wat (which is believed to be connected to Mahendraparvata) is open year-round.
8. Mount Mabu Rainforest, Mozambique, Africa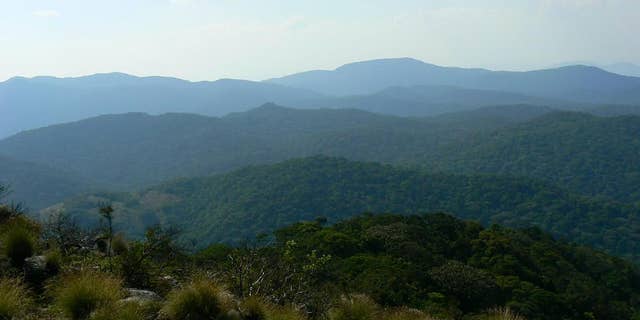 With the help of Google Earth yet again, scientists discovered an untouched rainforest in South Africa that has yielded a treasure trove of new animal and plant species, including a new type of viper snake. In 2005, while trolling Google Earth, researchers spotted a green patch on Mount Mabu that they believed to be an undocumented rainforest. Led by researchers from the Royal Botanic Gardens at Kew, the first expedition through the 17,000-acre rainforest took place in 2008. Not long after, scientists determined that the rainforest was the largest one in southern Africa.