New Year's Eve flight jets around the world 'twice' in 24 hours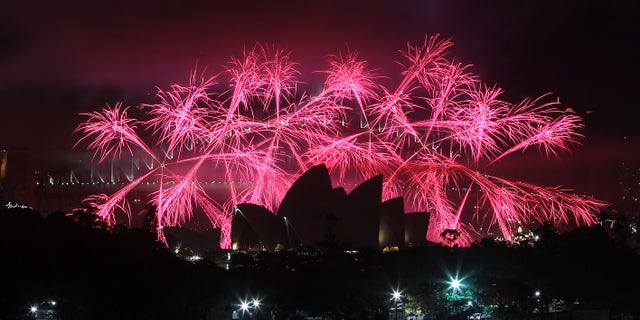 If you can't party hard enough on Dec. 31, one private jet company is offering an unrivaled adventure. On New Year's Eve, PrivateFly will charter an aircraft from Sydney, Australia to Honolulu, effectively allowing passengers to ring in 2018 not once, but twice.
"This is the ultimate way to see in 2018, in two of the world's most glamorous locations. The flight time from Sydney to Honolulu in a Gulfstream G650ER is 9 hours and 40 minutes, so with the 21-hour time difference, you get to replay over 11 hours of party time, by flying eastwards," said company marketing director Carol Cork.
INDIANA HOTEL REPORTEDLY CHARGES WOMAN $350 FOR BAD REVIEW
"This unique flight experience is only possible by private jet, as the timings are so tight – and there are no airline schedules to fit the itinerary," she added.
While the incredibly luxe trip will surely challenge your merrymaking stamina, the cost for admission just may drain your wallet. According to PrivateFly's itinerary for the 2018 festivities, tickets cost a cool $22,300 per person, while chartering an entire plane costs $290,000 for the intercontinental journey.
SEXY FLIGHT ATTENDANT UNIFORMS CAUSE OUTRAGE IN MALAYSIA
Setting off in a sleek Gulfstream G650ER, which the company claims is the "fastest long range private jet in the world," passengers can amuse themselves in style with a high-tech entertainment system and high-end spirits, champagne and catering. A spacious master suite bedroom cabin is also available if one needs to take a break from all the fun for some shut eye.
After touching down in Hawaii, there's no need to worry about jet lag — low cabin pressure through the trip promises a comfortable, relaxing trip from takeoff to landing.
FOLLOW US ON FACEBOOK FOR MORE FOX LIFESTYLE NEWS
Ultimately, if you've got the chops – and the cash – to embrace this revelry, 2018 is already looking like a good one.