New study finds the best time to book a cheap flight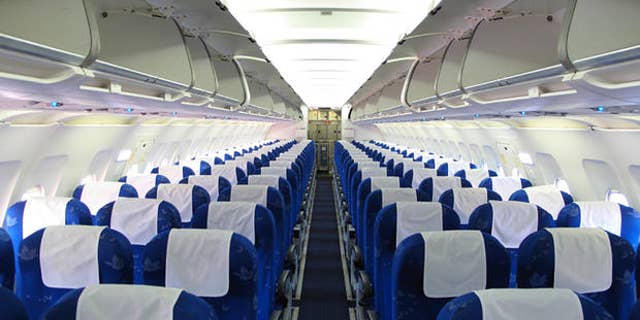 Numerous studies and travel experts have reported on the best time to book airfare but one new study provides a scientific method to this highly sought after travel answer.
Airfare search engine CheapAir has released a study on the top waiting windows to book airline tickets. The site analyzed data from over four million airline trips in 2013. Researchers tracked ticket prices from 320 days before the flight date up until the day before, calculating exactly which day each fare hit its lowest point.
It turns out that for domestic travel, tickets should be booked 54 days from the travel date. If you miss this sweet spot, CheapAir advises to look for the "prime booking window" – within 104 and 29 days of takeoff for the lowest possible fares.
International travel booking varies by destination, but most tickets should be booked at least 100 days ahead of anticipated travel dates.
The new research debunks the idea that the lowest possible prices can sometimes be found by waiting until the last minute to book a flight.
"While you are frequently not well served by booking too early or too late, of the two "too late" is much worse," CheapAir explains on their blog. Travelers who waited until the last minute, outside of the recommended window, might up paying as much as $73 more per ticket versus overpaying by $33 when booking further than 104 days out.
But the magic window is not a fail safe. If you know you want to travel to a popular destination during vacation time, for example Florida during spring break or Europe during the summer, the further out the better. The study also makes recommendations for travel during the winter holidays– book about 5 to 6 months before Thanksgiving or Christmas.
Check out a few of their international travel booking recommendations below.
Europe: 151 days before your flight
The Caribbean: 101 days before your flight
Mexico: 89 days before your flight
Meanwhile, U.K.-based Skyscanner recently conducted a study of its own and said that the best time to book a cheap flight is five weeks in advance.
Analyzing three years' worth of data, which representing 200 million searches, the travel search launched a Best Time To Book tool to help travellers get the best price, that also breaks down fares month to month.
But for customers that want to very best deal, it's still going to require more work. The advice from Skyscanner is to ditch the five week rule and research prices and track fares for that route by signing up for price alerts.
We knew it sounded too good to be true.