New Jersey woman caught smuggling heroin in packages resembling cooked chickens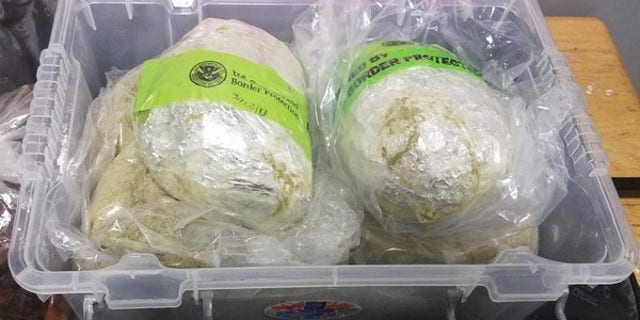 Investigators have arrested a New Jersey woman after she allegedly tried to bring heroin through airport security in packages resembling cooked chicken.
Sixty-one-year-old Emma Soriano of Passaic was apprehended Sunday after landing at John F. Kennedy International Airport with nearly 10 pounds of heroin worth upwards of $300,000 in street value, NJ.com reported.
MARIJUANA GRINDER TRIGGERS AIRPORT EVACUATION IN ARGENTINA
Soriano, a U.S. citizen, was reportedly returning to New York on a flight from Mexico City when U.S. Customs and Border Protection found the 9.7 pounds of heroin in her luggage.
The U.S. Attorney's Office in the Eastern District of New York is now handling the case.
The 61-year-old is reportedly facing federal narcotics charges.