New Comforts in Air Travel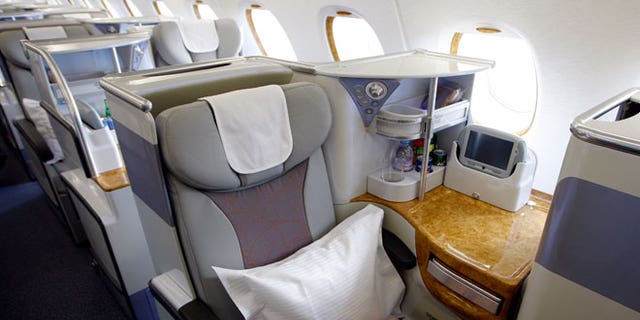 These days for the right price, airplane travel can be highly enjoyable. Keep in mind that the cost of new amenities and luxurious seats isn't cheap but might be worth it, especially on longer flights. Here are some new amenities that some carriers are offering travelers:
Enjoy better entertainment
Airplane seats have become personal media centers. You no longer have to worry about your MP3 player's battery life on a flight because some seats come equipped with iPod docking stations. If you prefer visual entertainment, larger LCD screens are available with a selection of hundreds of movies and television programs. You can choose what you want to watch, pause, play, rewind and fast-forward whenever you would like.
Turn your seat into an office
Standard electrical outlets now allow you to plug in your laptop. Should you wish to keep in touch with your colleagues back home, airlines like Delta, Virgin America and Air France have introduced wireless internet. Wider desks, adjustable lighting and privacy screens also afford you the privacy and convenience of any office.
Eat better food
If airline food disgusts you, you'll be happy to know that the first and business class cabins of airplanes now moonlight as gourmet restaurants. Airline catering companies have commissioned celebrity chefs to build their menus. A sample menu might include a selection of canapes, fresh salad and a choice between steak or salmon, followed by an ice cream sundae and a cheese plate.
Travel more comfortably
Comfort is the single most important feature of a plane ride. Many premium seats now recline all the way into beds — no more tossing and turning to get into a comfortable position. While business class seats usually have a divider for privacy, the most luxurious planes have entire personal cabins for travelers, complete with sliding doors, humidity control and mood lighting. Airlines have also started introducing down comforters and full-size pillows to their flights. Some airlines even offer showers to make sure you arrive feeling absolutely refreshed.