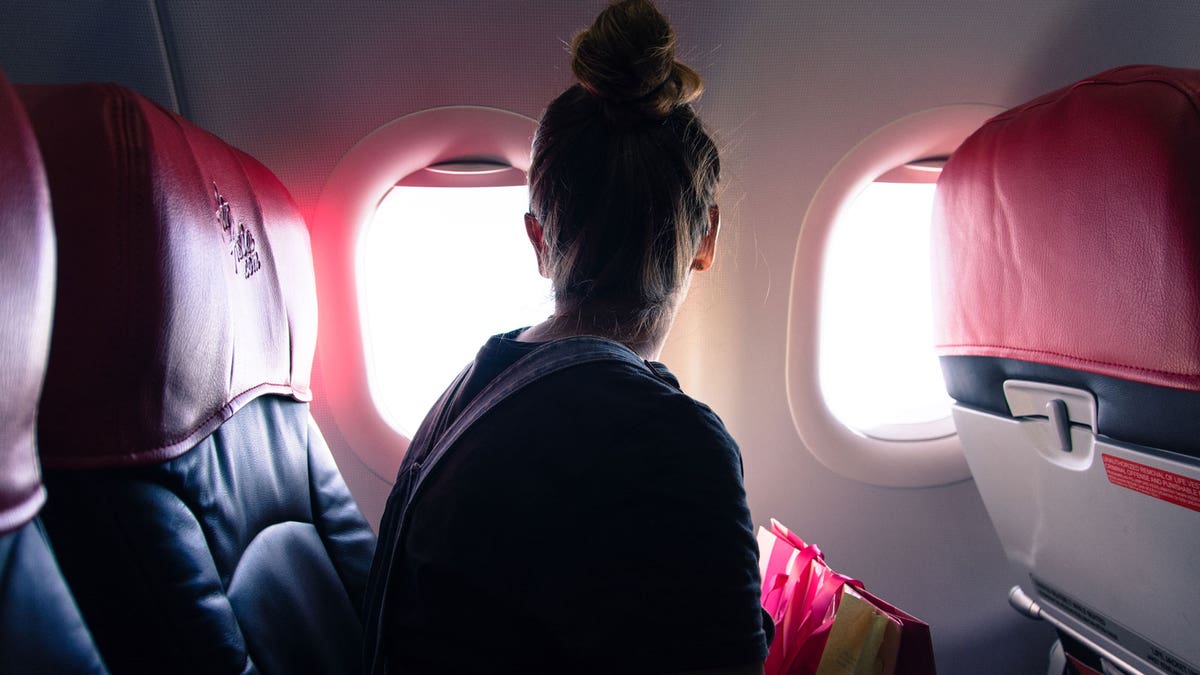 Researchers estimate that 30 percent of the world's population suffers from a fear of flying.
There are many different approaches to treating the anxiety that comes with flying: distraction, guided breathing, or even virtual reality. But for those who would rather stay aware and informed during flight, a new app could help.
SkyGuru, launching in the App Store on Thursday, aims to calm all nervous passengers by acting "like a pilot that sits next to the user and explains what is happening during the flight and what is expected next," Alex Gervash, a pilot and co-founder of the app, said in a statement.
The app works with professional aviation data to analyze what is happening on a flight in real time and warn passengers in advance what to expect.
More From Travel + Leisure
The app also sends reassuring messages like "control yourself rather than the airplane" during high-stress moments like takeoff, landing and encounters with turbulence.
Using the phone's built-in sensors—a microphone, gyroscope, compass, accelerometer, barometer—and professional aviation weather forecasts, the app provides information to passengers about what might make things go bump in the flight.
Right before departure, users put in their flight information and the app downloads all the available aeronautic information. Once on board, users put their phones in airplane mode: The app provides passengers with information until they get to their destination.
The app works on the ground, too. It will advise passengers which seat to pick on the plane, warn about any possible delays and explain basic cabin procedures, like why certain window blinds need to be open during takeoff and landing.
It's also a cool app for people who want to learn more about aviation.
Sky Guru is only on iOS right now. It's available for $6.99 for the launch, but on September 15 the price will rise to $19.99.
There will also be a free version of the app released September 15, but users will have to purchase subscription packages for individual flights. One flight with Sky Guru will cost $3.99, three flights will cost $9.99, and 10 flights will cost $16.99 on the app's free version.
Cailey Rizzo writes about travel, art and culture and is the founding editor of The Local Dive. You can follow her on Instagram and Twitter @misscaileyanne.