National Park Service closes California's Santa Rosa Island to search for drug smugglers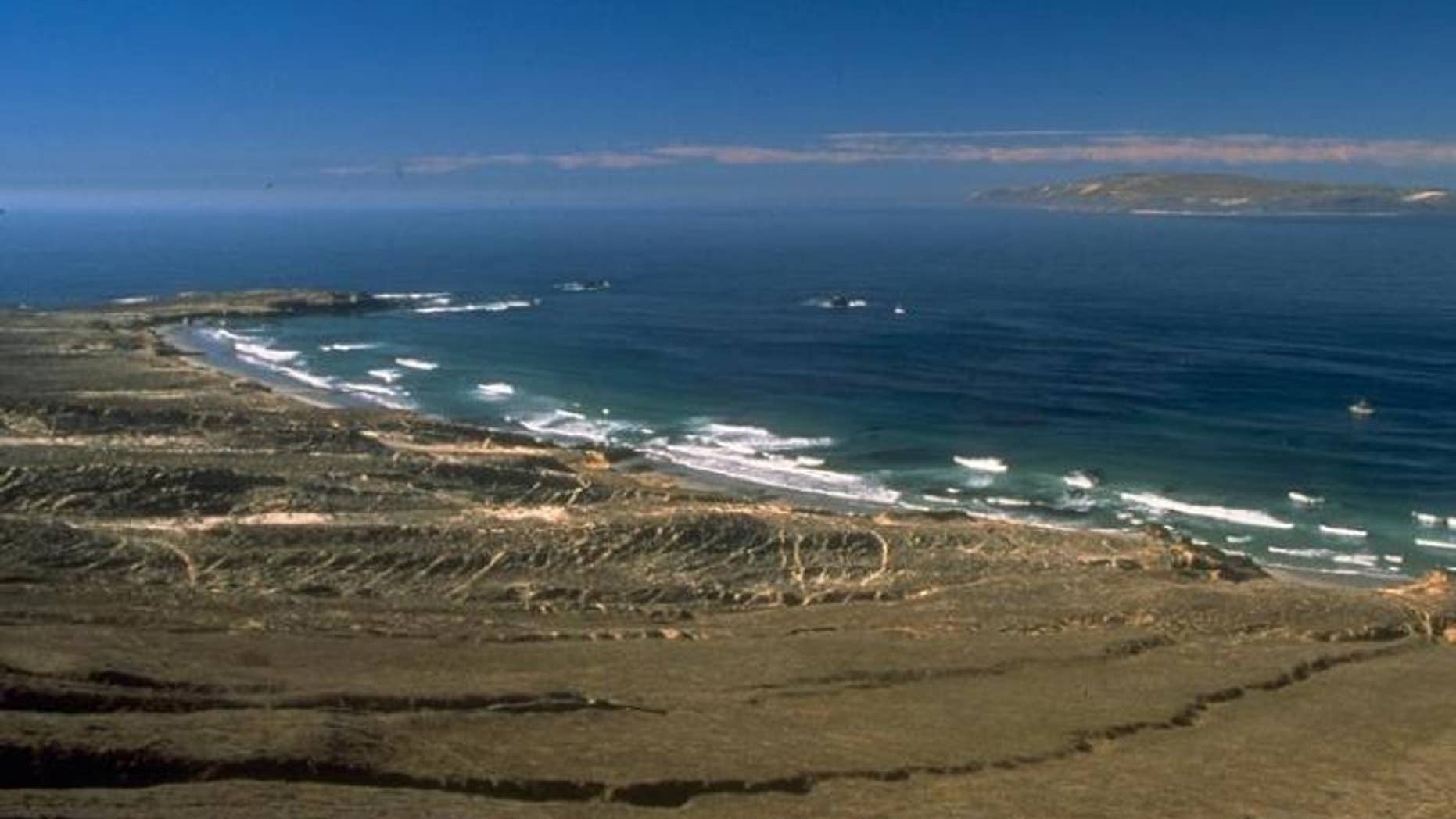 The National Park Service has closed Santa Rosa Island off the Southern California coast after numerous bundles of marijuana were found there last week.
Officials believe the drugs discovery on Tuesday is linked to a maritime smuggling attempt.
"This closure, while unfortunate, is necessary to protect the public from potential harm," said Channel Islands National Park Superintendent Russell Galipeau in a statement released Wednesday. "The National Park Service will reopen Santa Rosa Island as soon as the risk is mitigated."
For now, the park is closed "until further notice."
Santa Rosa Island is one of five islands in Channel Islands National Park. The island is accessible via sea kayak, boat or small plane. Ventura-based Island Packers Cruises also operates a shuttle cruise service to the island. The Los Angeles Times reported that Santa Rosa expected about 73 visitors last weekend.
The Ventura County Star  said that law enforcement officers from several agencies are currently conducting aerial and ground searches on the island looking for suspects.
Authorities didn't say exactly how much marijuana was found, or who found it.
The 83-square-mile Santa Rosa is one of a string of four islands about 30 miles south of Santa Barbara. In January, Santa Barbara Island was closed to visitors when high surf destroyed the island's only landing dock. The park service has yet to schedule a reopening date.
The most popular Channel Island, Santa Cruz, receives about 90,000 annually.
The Associated Press contributed to this report.