National Guard soldier claims United Airlines charged $200 for overweight bag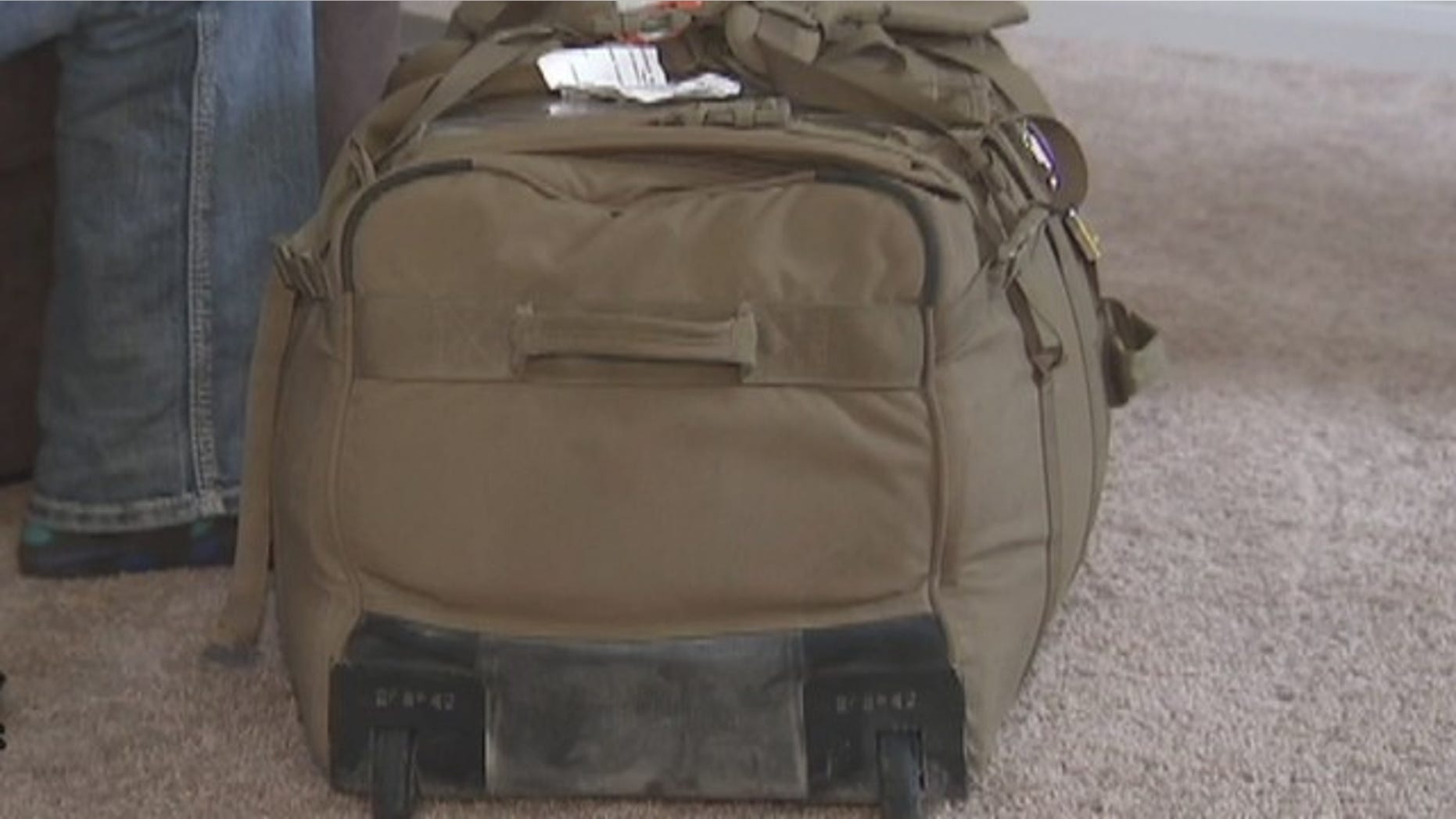 After being deployed in Afghanistan for almost two years, First Lieutenant John Rader just wanted to go home.
But as he was preparing to board the final leg of his trip, a United Airlines flight from El Paso, Texas to Austin on Monday, he was told that his bag—a military issued duffel filled with combat gear—was too heavy and that he'd have to pay a hefty fine to get his luggage on the plane.
"I was told point blank that I'd have to pay $200 for the overage or find another bag to siphon stuff off with," Rader told FOX 7. "Well, I didn't have another bag so I was caught in a bind, do I go home without my stuff or without it?"
United permits active military personnel to check up to five bags free as long as each item is under 70 pounds.  
UNITED PASSENGER DRAGGED OFF FLIGHT SETTLES WITH AIRLINE FOR UNDISCLOSED AMOUNT
Rader says he tried to reason with the ticket agent but was told his bag, in which he had packed a Kevlar vest, two helmets and boots (all items worn overseas), was too heavy to qualify for the airline perk.
"There was no empathy to the situation. I'm not looking for sympathy, but some form of empathy in the situation. There was none of that. It was just cold. I had to either pay or leave the bag," Rader said, adding that another soldier traveling on the same flight was forced to pay an extra fee, too.
Though this isn't the first time he's flown with some extra weight, Rader said it is the first time he has encountered an agent who was unwilling to be flexible.
"In the past airlines have been very flexible to soldiers whether it's upgrading us in our seating arrangements helping us with numerous bags we travel with often," said Rader.
"This is the first time and an isolated case in my history where it's actually occurred. It became upsetting when all you want to do is get home and you have a $200 charge thrown on top."
The First Lieutenant was originally set to serve just nine months but decided to double his time overseas because he says he enjoys serving his country.
On Tuesday, United Airlines released the following statement to FOX 7: "We are disappointed anytime a customer has an experience that doesn't meet their expectations, and our customer care team is reaching out to this customer to issue a refund for his oversized bag as a gesture of goodwill."
FOLLOW US ON FACEBOOK FOR MORE FOX LIFESTYLE NEWS
Other airlines, like Southwest and American, permit active duty personnel to check multiple bags under 100 pounds free of charge.
But Rader says United has lost his business and he's encouraging others to follow suit.
Said the soldier, ""As I civilian traveling, I would not fly United after this situation."
A representative for United Airlines was not immediately available for comment.