National Geographic unveils luxury hotel collection
The National Geographic Society announced its newest addition to its luxury travel line: National Geographic Unique Lodges of the World.
This is a collection of 24 boutique hotels on six continents that National Geographic says are committed to excellence, authenticity and sustainability.
From locations like Lizard Island on Australia's Great Barrier Reef to Fogo Island Inn in Newfoundland, the properties were selected in a rigorous evaluation process. National Geographic sent experts to each site to make sure the lodges offer an outstanding guest experience while supporting the protection of cultural and natural heritage and embracing sustainable tourism practices.
"National Geographic opens a new chapter in the power of travel to protect our planet," said Costas Christ, editor at large for National Geographic Traveler magazine, in a news release. "Travelers can feel confident when they stay in one of these lodges that they are helping to safeguard cultural and natural treasures in some of the world's most incredible places."
National Geographic Unique Lodges of the World is the latest in a range of travel products that includes Expeditions, Adventures, and National Geographic Traveler magazine.
Here's a look at some of the properties:
1. Kasbah du Toubkal, Morocco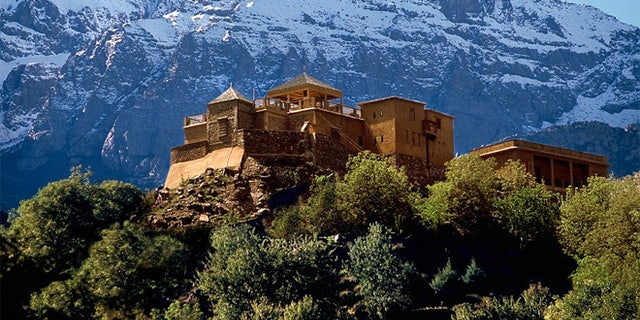 Kasbah du Toubkal sits on a hilltop high in the Atlas Mountains and was built upon the ruins of an ancient Kasbah. The inn doesn't offer traditional hotel luxury, instead focuses on giving guests an authentic Moroccan experience. The 12 guest rooms are simple, offering spectacular views of the mountains, and guests check in remotely at the village reception and have to walk15 minute up hill to the hotel.
2. Fogo Island Inn, Canada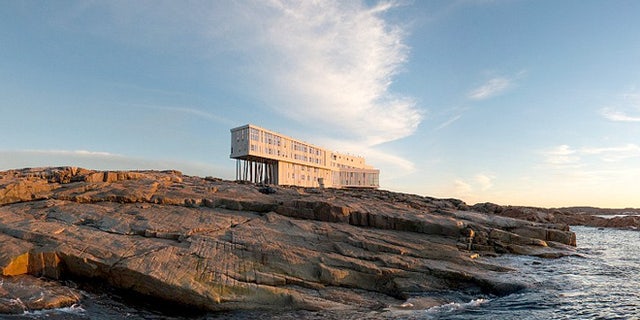 Fogo Island is a 42,000-square-foot inn that feels like you're at the end of the earth. Amid the dramatic backdrop, it features upscale rooms, a high-end restaurant, a heritage library, an e-cinema showing Canadian films, art gallery and rooftop spa. It also boasts a strict adherence to an eco-friendly philosophy, with solar panels, electric cars for guests' use and locally inspired and sourced décor.
3. Tswalu Kalahari, South Africa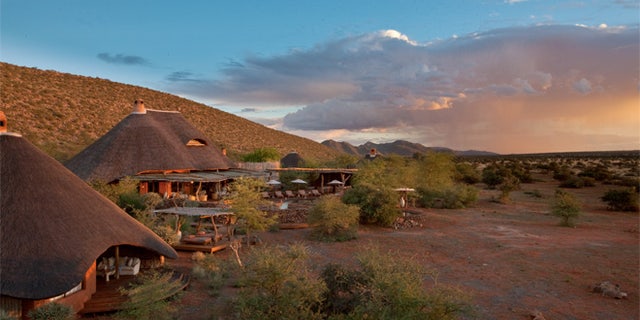 Tswalu is Africa's largest private game reserve, which covers 250,000 acres. The reserve offers high-end food and suites with freestanding, thatched roof African-style huts decorated using local materials, like fragments of hatched ostrich eggs, horn and twisted camel thorn roots. Each suite has a complimentary mini-bar, a fireplace, a large outdoor deck and net shrouded four-poster bed.
4. Sabi Sabi Earth Lodge, South Africa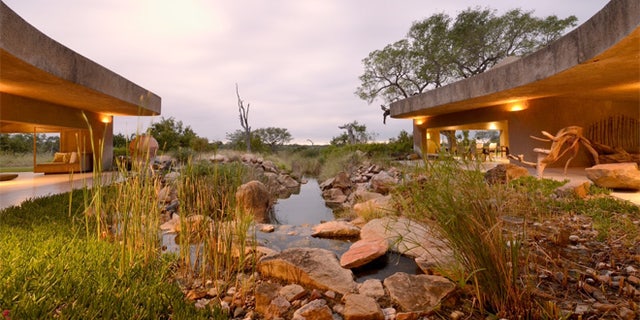 Sabi Sabi's Earth Lodge, located in privately owned reserve next to Kruger National Park, is a series of private villas that meld seamlessly into the land. Guests can enjoy impeccable service, fireside dining and luxury accommodations. Guides pick up guests for early morning or evening bush drives in custom Land Rovers that traverse the reserve looking for leopards, rhino and other animals.
5. Tierra Atacama in the Atacama Desert, Chile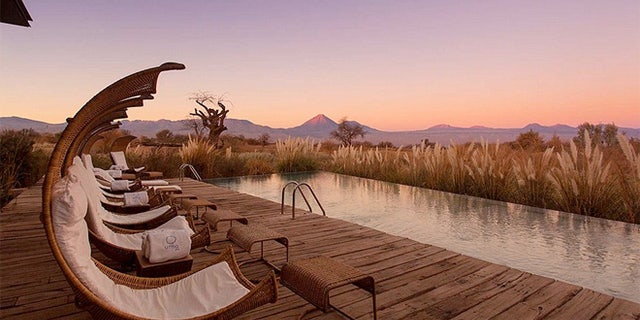 Tierra Atacama, a 32-room boutique hotel in Chile's Atacama Desert, is a luxurious way to see the area's wildlife and dramatic landscapes. This all-inclusive offers complimentary airport transfers, multi-course meals, an open bar and activities, from birdwatching walks to volcano climbs. The hotel's modern lines are built using materials like local stone, adobe and rough-hewn wood. But its attentive service and spa offers all the comforts of home.
6. Three Camel Lodge, Mongolia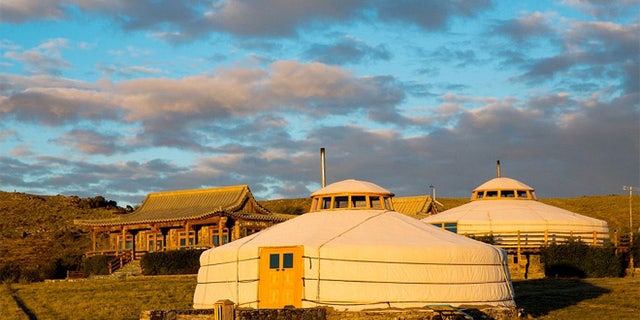 The Three Camel Lodge offers guests a glimpse into the traditions of Mongolia's nomads while seeking to preserve its awe-inspiring surroundings. The lodge recruits and trains a locally based and native Mongolian staff and focuses on sustainability. Yet, visitors stay in luxurious tents, outfitted with a private toilets decorated with hand-painted wooden beds and can eat modern cuisine at the restaurant bar area made from wood beams and local granite.
7. Nimmo Bay Wilderness Resort, Canada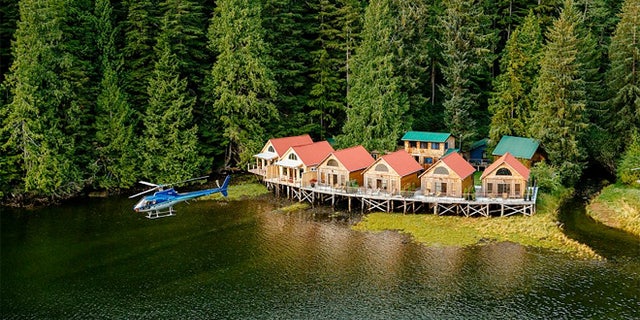 Nimmo Bay Wilderness is an all-inclusive luxury resort accessible only by helicopter, float plane or boat. Located at Nimmo Islet in Canada's British Columbia, it's an angler's paradise. This was the place where heli-fishing was invented and where you can go spin casting for wild salmon, trout and steelhead. But other helicopter adventures provide daily activities for those who never touched a fishing pole.
8. Lizard Island, Australia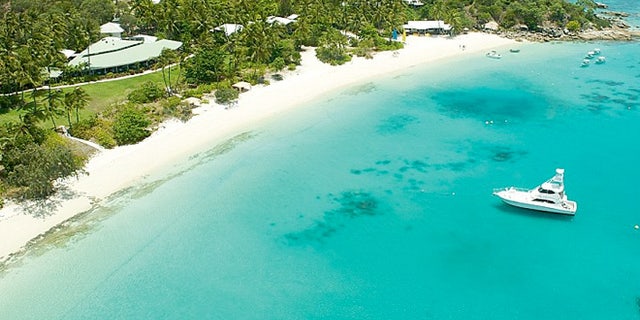 Located on Lizard Island on the Great Barrier Reef, this all-inclusive resort is a bit of heaven on earth. Walk down to the beach for a morning snorkel in the sheltered bay or take advantage of a range of natural spa treatments to generate health and well being. At night there is gourmet cuisine and superb wine list, a dedicated wine and cheese room.
9. Kapari Natural Resort, Greece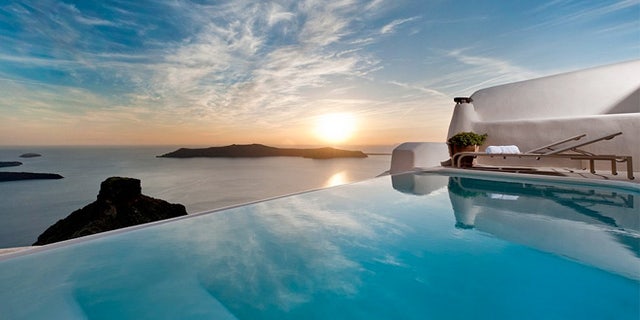 Kapari Natural Resort, located on Greece Island Santorini, is built in a restored 300-year-old complex of traditional dwellings and houses. The hotel has a strong emphasis on traditional Greek hospitality and a high level of personal service and attention. Guests can visit to a nearby farm where much of the fresh produce is sourced and see how Greek and Cycladic cuisine is made. This 5-star boutique also has stunning views of the Aegean Sea, an exclusive Mediterranean restaurant, a swimming pool, and 14 comfortable rooms or suites.