Naked passenger forces turnaround of Alaska Airlines flight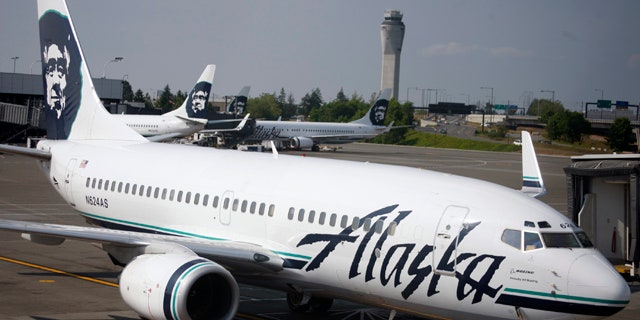 NEWYou can now listen to Fox News articles!
An Alaska Airlines flight from Anchorage to Seattle was forced to make a U-turn Wednesday due to a disruptive naked passenger, officials said.
The naked passenger reportedly locked himself in the plane's restroom, took off all his clothes and refused to comply with the flight's crew instructions.
"Alaska Airlines flight 146 from Anchorage to Seattle returned to Anchorage due to a passenger not following flight attendant's instructions. While no emergency was declared, the decision was made to return to Anchorage," the airlines' spokesperson said.
The FBI and airport police were present at the airport shortly after the plane landed in Anchorage.
Kate Danyluk, another passenger on the flight, said she knew something was wrong because flight attendants kept walking back and forth in the aisles, wearing rubber gloves.
"The police came on and took him out the back door," Danyluk said.
"The police came on and took him out the back door."
It remained unclear if the suspect was arrested. The FBI did not return repeated messages to the Associated Press on Wednesday.
"There was a subject on the aircraft that had barricaded or locked himself in the bathroom, the lavatory," airport police Sgt. Darcy Perry told Anchorage station KTVA-TV. "Flight attendants did find that the subject was naked."
Despite the incident, Danyluk said she preferred to "go back to Anchorage than have something happen. Safety first."
The Associated Press contributed to this report.