Must-see stops for sports nuts
Got a sports fan in your house? Or perhaps your family loves nothing more than a good game of catch?
We've got the sweetest spots in the U.S. to stoke your sports nut while teaching him – or her – a thing or two along the way.
1. For baseball fans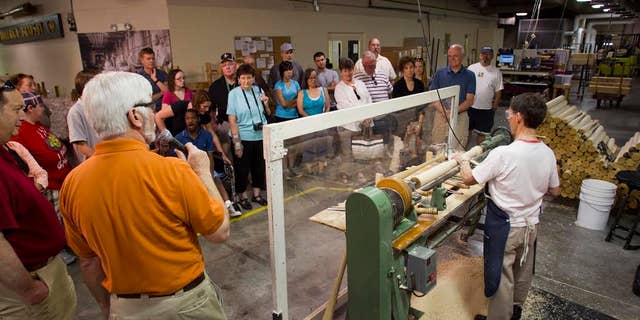 When it comes to the "Great American Pastime," the National Baseball Hall of Fame and Museum in Cooperstown, N.Y., is a grand slam. It has some 40,000 baseball artifacts and 60,000 square feet of exhibits and memorabilia. You'll learn all about baseball's immortal Hall of Famers, and you'll also see items from the current season, like the spikes Albert Pujols wore in April, when he hit his 500th home run, and the caps Derek Jeter and Mike Trout wore during the All-Star Game earlier this month.
True baseball lovers must make a pit stop at the home of the Louisville Slugger – in Louisville, Ky., of course. You'll know you're in the right spot downtown when you see a building-size baseball bat leaning up against the factory. Go inside and enjoy a short tour – just the right length for even the youngest kids – where you'll see exactly how the bats are made in their on-site, working factory. You'll even get to see replicas of bats used by some of your favorite baseball players. The best part? Everyone takes home a free miniature Louisville Slugger.
Some amazing kid-size ballparks have popped up around the country in recent years, playing host to all manner of Little League tournaments, clinics and games for young kids all the way to college-aged athletes. Enjoy a beach vacation along with your baseball fix at the Cal Ripken Experience in Myrtle Beach, which has nine fields modeled after historic ballparks. For the beach portion of your baseball getaway, try the newly-renovated, all-oceanfront Crown Reef Resort on Myrtle Beach's south end, which has two brand-new, four-story waterslides and a water park perfect for relaxing after a day in the dugout.
Even more amazing, and akin to Field of Dreams-style baseball with its proximity to cornfields, is the new Grand Park in Westfield, Ind., just outside Indianapolis. This sprawling 400-acre complex has 26 baseball diamonds, 31 multipurpose fields for soccer, lacrosse and more, three indoor soccer fields and one indoor baseball diamond opening this fall. Even if you're not playing, it's worth a stroll around the 10 miles of paved trails to catch one of the many games in play each weekend.
And we just don't think you can truly appreciate the game of baseball until you've visited a classic stadium. Take the kids to Wrigley Field, home of the Chicago Cubs, or Fenway Park, where the Boston Red Sox play. Either is an experience you just can't replicate in a museum.
2. For football fanatics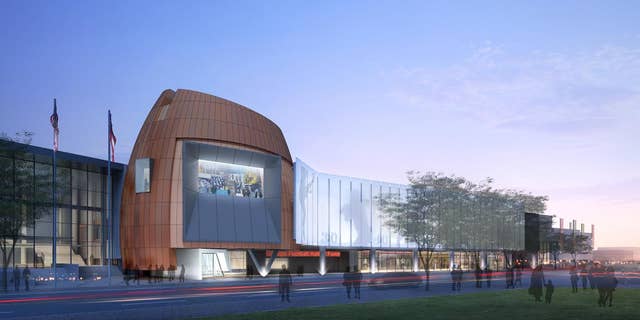 The brand new College Football Hall of Fame, which recently moved from South Bend, Ind., to downtown Atlanta, is opening its doors on Aug. 23 and will be a hot spot for football fans. Inside, you'll find the Total Fan Experience, which has multimedia exhibits that let you personalize your experience based on your favorite college football team. Think tailgating, face painting, rivalries and fight songs. You can even call a famous play in the broadcast booth or see if your football skills pass muster. Be sure to visit Centennial Olympic Park while you're in Atlanta for a little overtime sports action.
Step it up a notch from college to pro at the Pro Football Hall of Fame in Canton, Ohio. See bronze busts of each pro football Hall of Fame member, artifacts from past Super Bowls and even Peyton Manning's Denver Bronco's uniform from 2013 when he passed for a record number of yards and touchdowns. Be sure to stop by the Super Bowl Theater, which currently recreates the 2013 Super Bowl won by the Seattle Seahawks. Plus, gamers will love the Madden EA Sports video game area.
3. For NASCAR fans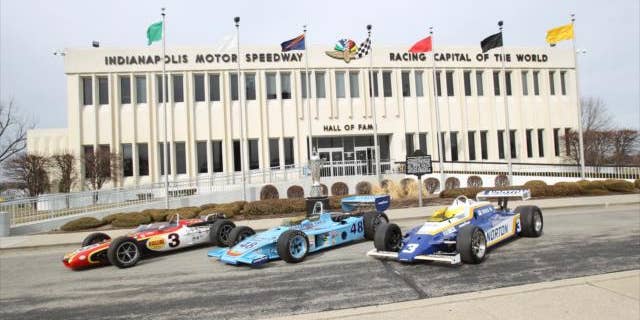 If your family has the need for speed, there are plenty of race-related attractions around the U.S. to get their hearts pumping. For a Southern getaway, stop by Charlotte, N.C., and visit the NASCAR Hall of Fame where you can see historic NASCAR race cars, learn how teams prepare for races and hop in a racing simulator to see what it feels like to go 200 miles per hour.
Several other NASCAR experiences around the country let older kids (usually about 5 feet and taller) and adults drive a real NASCAR race car around a track. Try theNASCAR Experience at 12 different tracks around the U.S., including Myrtle Beach Speedway in South Carolina, Atlanta Motor Speedway, Phoenix International Raceway and Chicago Speedway, or drive your own vehicle around the Watkins Glen International track (minivans allowed!) in New York, behind a paced vehicle.
Your racing vacation just wouldn't be complete without a stop at the Indianapolis Motor Speedway and Hall of Fame Museum. Marvel as you drive under the Indy 500 racetrack into the center, which is so large it houses a golf course, restaurants, the Pagoda and, of course, the museum where you can see hoards of winning Indy 500 cars, memorabilia and trophies. Perhaps the best part is hopping aboard a bus for a trip around the track itself and over the historic yard of bricks, which winners have crossed since 1911.
4. Best hoops haunts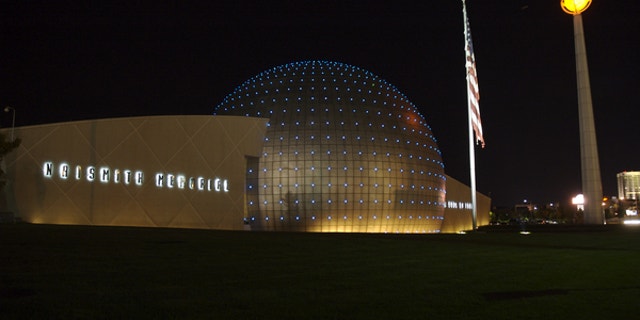 Basketball aficionados will want to visit the city of Springfield, Mass., where the game was invented by James A. Naismith. There, located along the Connecticut River, you'll find the Naismith Memorial Basketball Hall of Fame in – what else? – a basketball-shaped building. The Hall of Fame is currently hosting its 60 Days of Summer throughAug. 31 with 60 consecutive days of interactive family activities like trick dribblers, autograph signings and magicians. Inside the museum, kids can make a basketball card of themselves, join a shooting contest and test their skills while learning about the sport's history.
A stop at Hinkle Fieldhouse at Butler University in Indianapolis, one of the most historic fieldhouses around, will give you an authentic basketball experience. The site of the Gene Hackman movie "Hoosiers" and home of the underdog basketball team that gave Duke a run for their money in the 2010 NCAA championship game, the fieldhouse was the largest basketball arena in the U.S. when it was built in 1928. It's now a National Historic Landmark. "Hinkle," as locals call it, hosted the Indiana high school basketball championships (of which "Hoosiers" tells a true story) through 1971.
5. For the "love" of tennis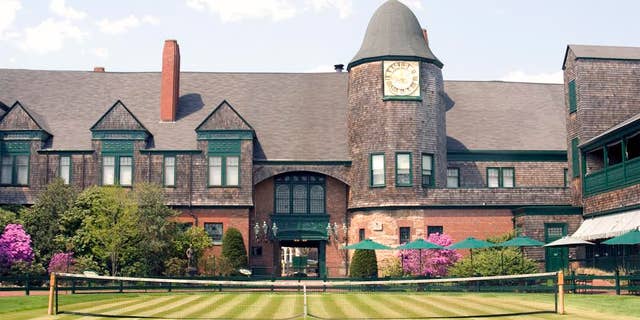 If you "love" tennis, venture to Newport, R.I., where you'll find the International Tennis Hall of Fame & Museum located in the historic Victorian-style Newport Casino. Inside is 20,000 square feet of exhibits that trace the history of the sport. See posters, art, trophies, tickets, equipment and more. Outside, you can still play tennis on the grounds where the first U.S. National Lawn Tennis Championships were originally held in 1881 on one of 13 manicured grass tennis courts.
6. Study the golf greats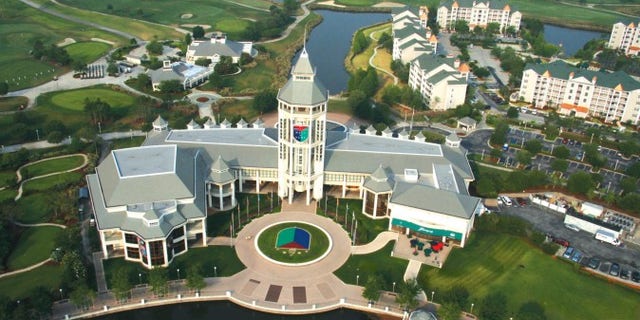 Head south to St. Augustine, Fla., for a chance to learn from some of the best golfers of all time at the World Golf Hall of Fame & Museum. Located within World Golf Village, the museum offers artifacts, art, exhibits and photography that showcase the game of golf and its players. Participate in a monthly closest-to-the-pin contest at the outdoor Challenge Hole, step into the golf simulator to see what it's like to play at famous courses, and recreate famous putts from historic golf tournaments on an interactive putting green.
7. Overall sports lover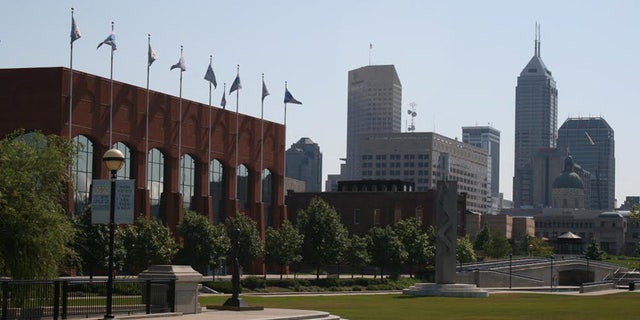 As a great finale to your sporting spree, consider touring the NCAA Hall of Champions, centrally located in downtown Indianapolis. Inside you'll find exhibits about all manner of athletes, from ice skaters and track and field stars to soccer and football players. Multimedia activities let kids try their hand at different sports, like shooting a basketball, throwing a football, scoring a goal and more. They can also test their skills at the high jump, play hoops in a 1930s retro basketball gym and see if they're cut out for cross-country skiing.
The Hall of Champions is located along the White River in Indianapolis, close to the Indianapolis Zoo, Indiana State Museum and Eiteljorg Museum. Be sure to enjoy a stroll along the White River canal and hop in a paddleboat for a unique view of the Circle City to round out your trip.