Most sinful New Year's Eve getaways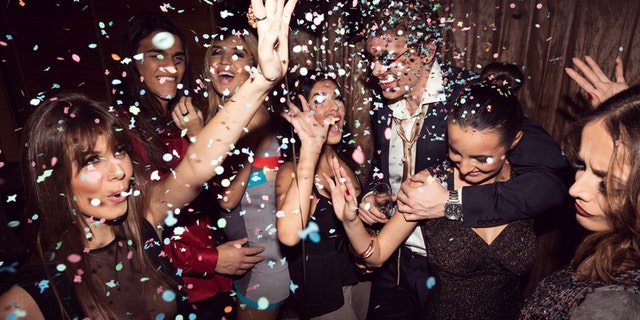 Let's face it: it's not difficult to give in to sloth. That's especially true in the Caribbean, where sleeping in, lying on sugary white-sand beaches, and lounging in hammocks is practically a requirement. Then, of course, it's easy for gluttony to take over, as you roll right into an extravagant dinner and a long night of drinking.
But what's wrong with that? After all, this year was a year of scrimping and saving, of working harder and playing less. Just as we began living more socially and environmentally responsible lives, we also took fewer vacations, rarely shopped, and seldom opted for dinners out. It's time to blow off some steam, and New Year's Eve—the most hedonistic of holidays—is the best chance to do it. So to set you off down the path of indulgence, we've put together some amazine New Year's getaway ideas inspired by the seven deadly sins.
Sinful getaways may not exactly be a trend—after all, more and more travelers are seeking out authentic, local experiences. In our trends report, for example, we see dining at underground supper clubs and shopping for everyday items to take home as souvenirs becoming more popular—hardly extravagant activities. That's even more reason to make a sinful statement this New Year's.
Of course, life can't be all about hedonistic pleasures. So with each of our sinful getaways, we offer a suggestion on how to atone—after all, there's no need to start the New Year with a guilty conscience.
1. Tokyo, Japan iStock Gluttony: Tokyo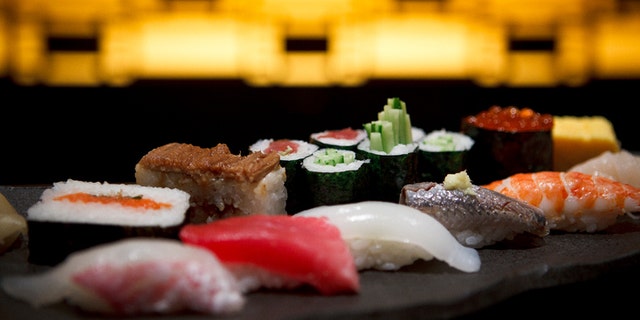 Why It's Sinful: More than 150,000 restaurants beckon insatiable eaters from far and wide, luring them with the precision and drama of Japanese food and award-winning international restaurants. In fact, since Michelin started producing a guide for Tokyo in 2007, the city has landed 11 three-starred restaurants, more than any other in the world (poor Paris, in comparison, has only 10).
Where to Stay: The Hotel Seiyo Ginza puts you on Tokyo's jam-packed shopping street, with many of the city's best restaurants, including the three Michelin–starred Japanese Koju, and L'Osier, by renowned French chef Bruno Menard.
How to Atone: Make a pilgrimage to the Sensoji Temple, where you can pray for weight loss in 2010.
2. Pride: Miami Beach
Why It's Sinful: There's a reason Miami was voted to have the best-looking people in America. And you'll fit right in after a visit to Canyon Ranch's newest outpost here. Start off with an extensive total body evaluation at a roundtable with health professionals, and book private fitness classes. Soothe post-workout aches with lavish treatments at the high-tech Aquavana Spa.
Where to Stay: Canyon Ranch's suites are soothing and modern, each with its own full kitchen, 400-thread-count sheets, and deep soaking tubs.
How to Atone: After a visit to Miami's nude beach, Haulover, you'll remember that it takes all shapes and sizes to make the world beautiful.
3. Lust: Rio de Janeiro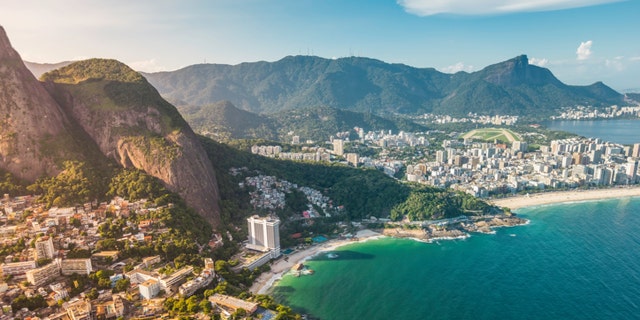 Why It's Sinful: From the hot steps of the samba to the ever-present thong bikini, Brazil oozes sex appeal. Not only is the country a breeding ground (literally) for some of the hottest models in the biz, Brazilian culture also embraces sensuality—from racy carnival costumes to the nationwide obsession with the perfect derriere.
Where to Stay: The location of Copacabana Palace provides access to the beach with the best party atmosphere. You'll have a front-row seat for the fireworks and the all-night party.
How to Atone: Join the crowd of white-robed priests and priestesses who worship the goddess of the sea, Iemanja, and baptize the faithful on the Rio shores.
4. Greed: Las Vegas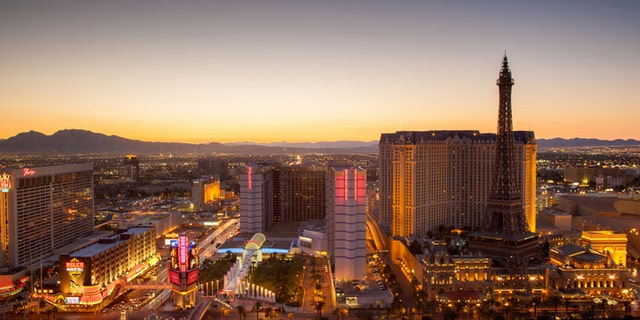 Why It's Sinful: If counting stacks of cash sounds like the ideal way to ring in the New Year, then Sin City welcomes you—and your wallet. Try your luck at Bobby's Poker Room at the Bellagio. Strictly for high rollers, the room's two tables have a $20,000 minimum buy-in.
Where to Stay: A Tower Suite at the new Encore at the Wynn means you'll have your own apartment, entrance, registration desk, and a view of the entire Vegas skyline.
How to Atone: Donate your winnings to Opportunity Village, a Las Vegas–based nonprofit that provides job training and services to the mentally disabled.
More from Travel + Leisure
America's best cities for winter travel
Check out the world's strangest natural wonders
Best European cities for solo travelers
5. Sloth: The Grenadines
Why It's Sinful: Laziness is applauded on Mustique and St. Vincent islands, where one can pass the days napping, sunbathing, and relaxing on the powdery beaches. Go for a massage, float in the crystalline Caribbean, and lounge in a hammock.
Where to Stay: The Cotton House on Mustique has a quiet plantation feel, while Raffles Canouan is more of a sophisticated hideaway.
How to Atone: Work up a sweat with a day of sailing, or snorkel in one of the many coral reefs.
6. Envy: Malibu, CA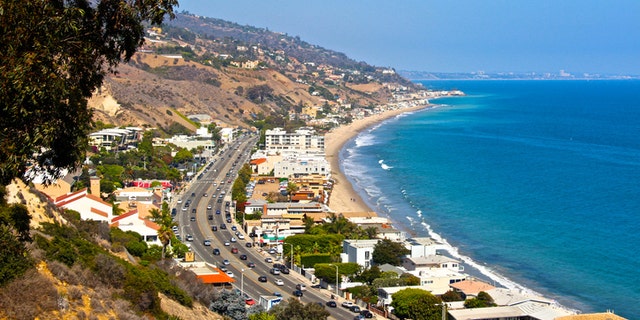 Why It's Sinful: Hollywood gossip is a favorite pastime of Americans, and at the heart of it is pure envy for celebrities' looks, fame, and money. The big stars set up camp in Malibu, a dazzling seaside community with 21 miles of deep beaches. On December 31, book a table at the scene-y Geoffrey's, where you can watch the who's who of Hollywood flash their diamonds.
Where to Stay: Co-owned by David Geffen and Larry Ellison, the Malibu Beach Inn is a low-key, stylish oceanfront hotel. Private balconies in every room look out on to Billionaire's Beach.
How to Atone: Stalk good times instead of stars at Disneyland in Anaheim—you'll feel like a kid again.
See more of the world's most sinful getaways.