Most magical carousels in the US
Taking a ride on a carousel can induce Mary Poppin-like fantasies and smiles for young and old. But you might not know that the carousel's history has a not-so-child-like-past --developed first as jousting training grounds for knights. These earlier carousels featured moving wooden horses positioned upon a rotating platform. Knights would climb onto the horses and practice piercing objects placed outside of the platform. Eventually, jousting became a thing of the past and today carousels are all about fun.
There are now hundreds of operating carousels in the U.S., but only a few are classic works of art that warrant a visit. Take a step back in time, relive your childhood and hop aboard some of the best carousels in the country.
1. San Francisco Carousel, California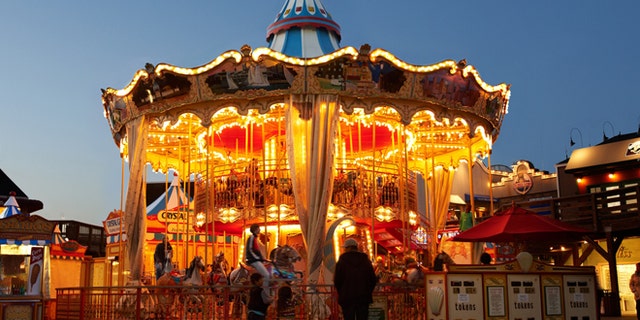 While strolling along the famous waterfront complex, PIER 39, stop by the striking San Francisco Carousel. The carousel is said to be the only carousel in the U.S. that features hand paintings of its home city. Passerbys will see murals of San Francisco landmarks, such as the Golden Gate Bridge, Alcatraz and Coit Tower. The double deck carousel also features 18,000 LED lights, swings, spinning chariots and 32 animal figures.
Price: $3 per ride
2. Forest Park Carousel, Queens, New York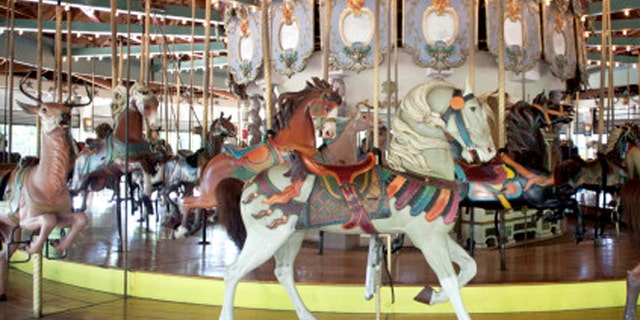 Take a spin on New York City's first carousel to gain landmark status. In 1903, D.C. Muller and Brother, a carousel-maker known for its intricate and realistic carvings, created the 46 horses, the lion, the tiger, the deer and the two chariots that today, bring joy to kids and adults alike. The carousel is one of only two D.C. Muller and Brother carousels that is still operating and is currently undergoing refurbishment.
Price: $3 per ride
3. Tom Mankiewicz Conservation Carousel, Los Angeles, California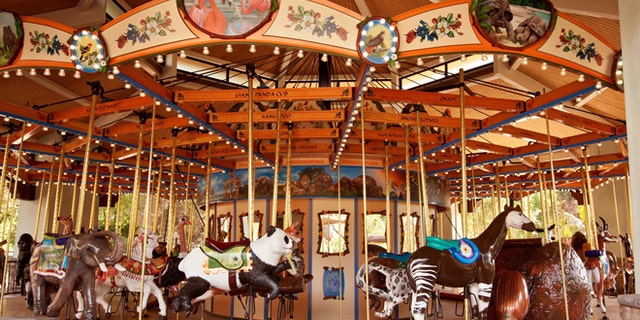 Located within the Los Angeles Zoo, it is only fitting that this carousel features zoo animals to ride on. The carousel consists of 66 wooden hand-painted and hand-carved animals, many of which the zoo is trying to save from extinction. Hop onto an armadillo, a gorilla or a komodo dragon and twirl to the California music of the 1960's and 1970's.
Price: Adult general admission to park, $18; Children ages 2 to 13, $13
4. Crescent Park Carousel, Providence, Rhode Island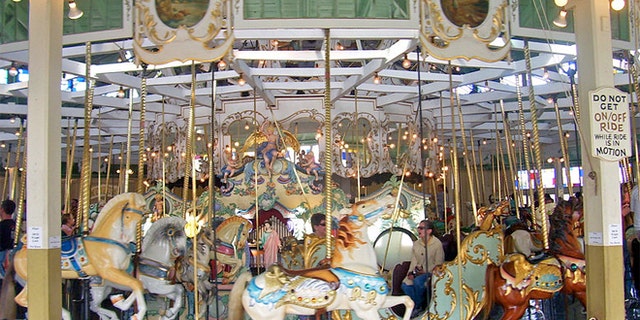 Built more than a century ago by top-notch carousel sculptor, Charles I.D. Looff, the Crescent Park Carousel features electric lights, glass jewels and mirrors as well as an elaborate band organ and 66 hand-carved figures. The carousel is Looff's largest and most detailed piece of work and became a national historic landmark in 1987.
Price: $1 per ride
5. B&B Carousell, Coney Island, New York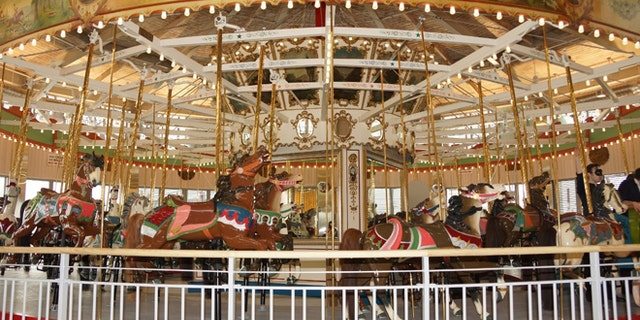 In 2005, the decade-old B&B Carousell was the last remaining carousel at Coney Island, and plans were in motion to scrap it. Fortunately, New York City jumped in and bought the antique for $1.8 million and restored it back to its original appearance. In May of 2013, the carousel reopened in Luna Park and today, passengers can choose between 50 different beautifully hand-painted wooden horses.
Price: $3 per ride
6. Smithsonian Carousel, Washington D.C.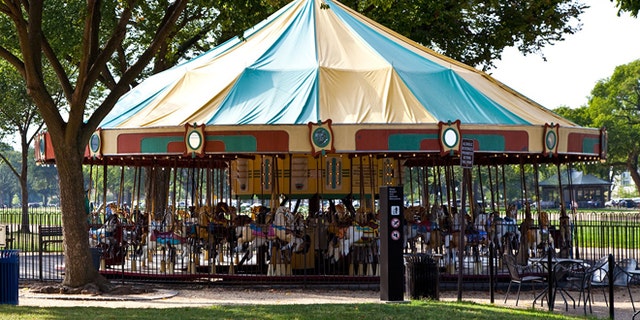 Before the Smithsonian Carousel replaced the worn-out 1922 Denzel carousel at the National Mall, it played a part in the civil rights movement. The carousel came from an amusement park in Baltimore that had been segregated up until 1963. On the day segregation ended at the park, the first African American family to visit it took their child for a ride on the very carousel that resides at the Mall today.
Price: $3.50 per ride
7. Cedar Downs Racing Derby, Sandusky, Ohio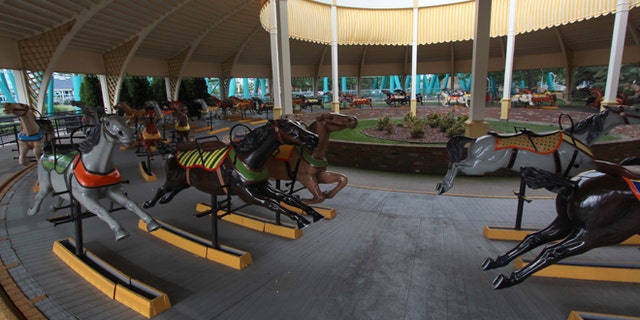 Saddle up on one of this carousel's 64 horses and hold on tight because these horses are on the move. As one of only two racing carousels in the country, the Cedars Downs Racing Derby carousel features horses that move back and forth as the carousel reaches speeds of up to 15 mph.
Price: Adult admission to park, from $44.99; Junior, from $29.99
8. Illions Carousel, Agawam, Massachusetts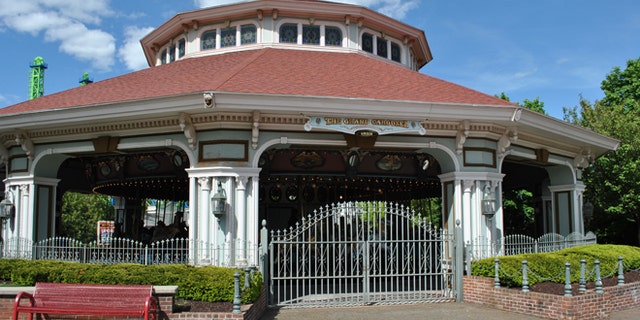 The celebrated carousel-maker, Marcus C. Illions, began carving the horses of this Illions carousel in 1909. Illions was known for his flamboyant horse carvings that appeared as though they were in action, with their airborne manes and open mouths. The carousel, which is located at Six Flags of New England, has a capacity for 84 riders.
Price: Adult general admission to park, from $41.99