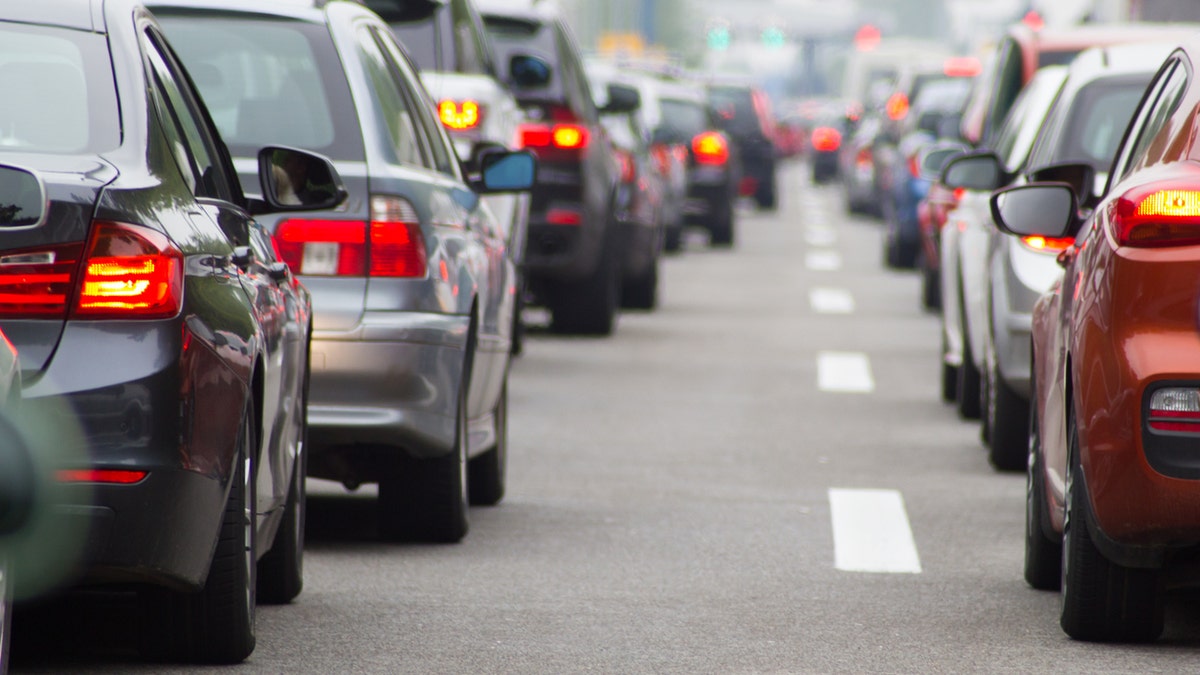 Hours of delays and traffic jams are coming to a city near you this holiday season.
According to data released by AAA, nearly 107.3 million Americans will travel this year for the holidays. The "highest year-end holiday travel volume on record," will put more than 97 million people on the roads (up 3 percent from previous years), and 6.4 million in the sky (up 4.1 percent). The 6.4 million, though, is a much lower number than airlines expected. USA Today reported that the airlines projected a higher record of 51 million travelers that will fly during the holiday season.
OVER 15,000 SCHEDULED FLIGHTS DO NOT HAVE PILOTS DURING BUSY HOLIDAY SEASON
The busiest season will strike Dec. 23- Jan. 1, AAA reports, but Dec. 20 – 22 are expected to create a huge spike in travel times, with Dec. 22 from 3 – 5 p.m. being the worst, according to data from transportation analytics company INRIX.
"With record-level travelers hitting the road this holiday, drivers must be prepared for delays in major metros," Graham Cookson, chief economist and head of research at Inrix, said to USA Today. "Our advice to drivers is to avoid peak times altogether or consider alternative routes."
FOLLOW US ON FACEBOOK FOR MORE FOX LIFESTYLE NEWS
While there may be no way to get around traveling for the holidays, there are some tips to keep your sanity. If you're driving, avoid traveling during peak hours (3:30 - 5:30 p.m.), try to leave Tuesday if you can, or wait until Friday.
If you're flying, try to cut costs by Lyfting or Ubering to the airport instead of paying to park long term -- or even better, have a friend drop you off and pick you up. Also, try to avoid getting a rental car at the airport once you land and get one off site instead. AAA reports that rental costs at the airport have increased 11 percent over last year.
For future travel planning, Moneyish reports that it's a good idea to try and book the first flight out in the morning to avoid delays.