Model Jen Selter kicked off American Airlines flight after flight attendant spat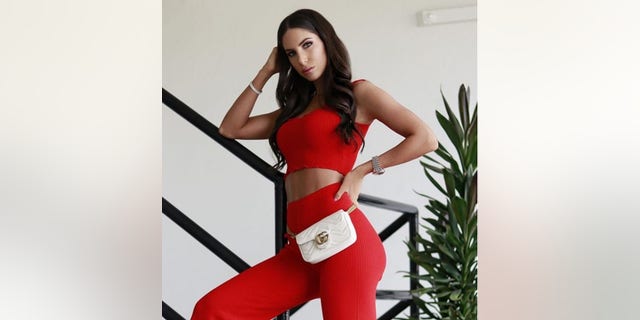 NEWYou can now listen to Fox News articles!
Instagram fitness model Jen Selter was kicked off a New York-bound American Airlines flight on Saturday after she got into an argument with a flight attendant — and showed video footage of her experience online.
Selter, known for posting photos of her toned body on social media, told the New York Post that after sitting in Miami on a delayed flight for more than two hours, she got up from her seat to stretch and put her coat away.
More on American Airlines...
The 24-year-old claimed the flight attendant told her she needed to sit down, and an argument ensued.
"The plane wasn't taking off. I told him to relax. But he had something against me," Selter said. "He was so nasty."
Selter said the flight attendant asked her if she wanted to get off the plane, and she said "yeah," which she claimed in a video posted to Twitter was "obviously" sarcasm.
The flight attendant spoke to the pilot, who called airport security.
"American Airlines calls the shots. They don't want you to fly on their plane today," one of the officers was heard telling Selter on video.
In one of the multiple videos of the incident that Selter posted online, a passenger was heard telling the flight attendant: "I don't understand this, you harassing her. You harassing her. You came from all the way over there. … Why you being aggressive?"
A female passenger, who Selter claimed left the flight because of how the model was treated, said Selter "was just standing because [Selter's sister] and the other passenger went to the bathroom. And then one of the crew members, he just came and started shouting at her, harassing her, it was really bad."
"It was humiliating," Selter told the Post. "They made me feel like a terrible person, and I did nothing wrong."
A spokesperson for American Airlines told the newspaper that the model "was asked to leave the aircraft after a disagreement occurred." The rep added the airline "offered her hotel accommodations and transportation, which [Selter] declined."
Selter said she and her sister flew to La Guardia Airport on another American Airlines flight because it was too inconvenient to book with another airline, but stated she "will never ever fly American Airlines again."