Miami overtakes New York as America's rudest city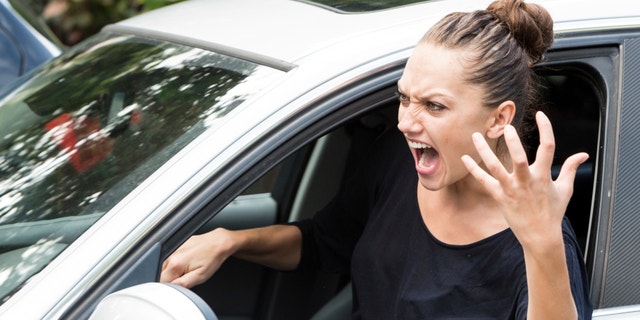 Fair or not, locals in Miami are known for being a little aloof.
"They're multilingual, beautiful, and wealthy," said the Florida-based travel blogger Christine Austin. "For regular folks, visiting here can feel like stumbling into a nightclub full of supermodels while you're wearing yoga pants."
But she insists it's not mere vanity that makes the residents so brusque: "It's hot here — like, all the time," she said. "The kind of heat that makes you just want to blame someone."
Whether it's the heat or the velvet ropes, Miami made its debut as the No. 1 rudest city, according to Travel + Leisure readers.
In the latest America's Favorite Places survey, voters ranked big cities (with populations over 100,000) for such cosmopolitan features as their world-class museums, chef-driven restaurants, and cocktail lounges.
But the survey also scored some quality-of-life features, like how walkable a city is, how safe it feels, and how cordial (or not) the locals seem.
This year's list of America's 15 Rudest Cities includes some returning winners — or losers, depending on your prerogative — as well as some shakeups. New York City, for instance, shed its title as the rudest in the land, and only three of the top 15 are located in the stereotypically gruff Northeast. Nine of the surly cities also scored highly for passionate sports fans, so perhaps that in-your-face enthusiasm is rubbing out-of-towners the wrong way.
To be fair, rudeness in cities on the list can be in the eye of the beholder. Manila-based travel blogger Marlon Uy Cana says that while he has experienced some classic New York City attitude, he has found just as many friendly locals — when he makes a little effort.
"Most New Yorkers were courteous, and I've chatted with them on the subway," he said. "But as a tourist, I say 'Hi' first, and a big smile goes a long way. You get back what you give."
From the Pacific coast to the frosty eastern seaboard, these are the year's rudest cities. (To check out the ones that impressed travelers with their congeniality and good vibes, check out our list of America's Friendliest Cities.)
The nitty-gritty: Travel + Leisure's America's Favorite Places survey opened on 10/8/2015 and closed on 04/15/2016. It was open to everyone, and ran alongside a sweepstakes. The open-response survey asked respondents to submit their favorite place and rate it in over 65 categories, including affordability, notable restaurants, and public parks. Cities are defined as governed bodies with a population over 100,000.

1. Miami, Florida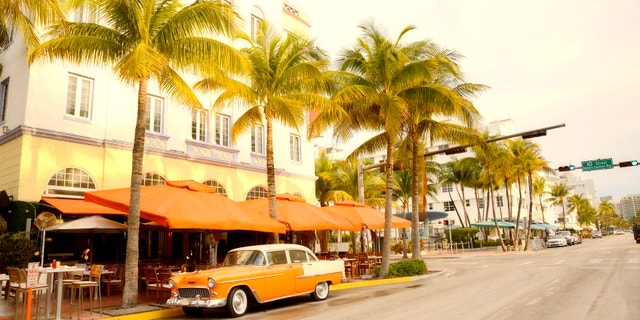 Last year's runner-up is now the top dog when it comes to our readers' impressions of rudeness.
It's hard to imagine how anyone could be in a bad mood here, what with the city's perennial tropical weather and pristine beachfront real estate. After all, it ranked as one of the best cities in the country for a Beach Getaway.
But maybe it's Miami's display of luxury, from gleaming new condos to couture boutiques, that turned off travelers. In addition to rudeness, the city had a pretty high snob score.
2. Phoenix, Arizona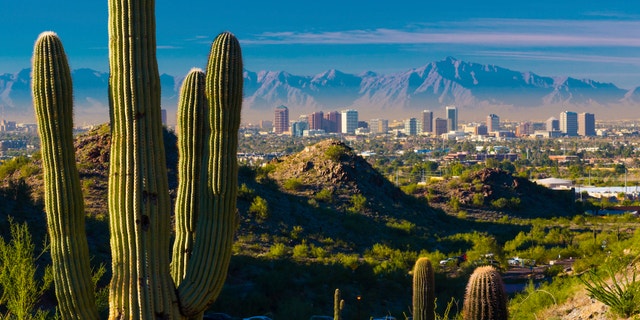 The capital of the Grand Canyon State keeps creeping up the list, moving from No. 12 in 2014 to No. 8 in 2015, and now No. 2. Phoenix doesn't seem to be getting more hospitable toward visitors (last year, we surmised they were just weary of all the people who winter in their hometown), but they shouldn't be surprised by the influx. Phoenix received high scores for many "quality of life" factors including good drivers (No. 1) and affordability (No. 2).
3. New York City, New York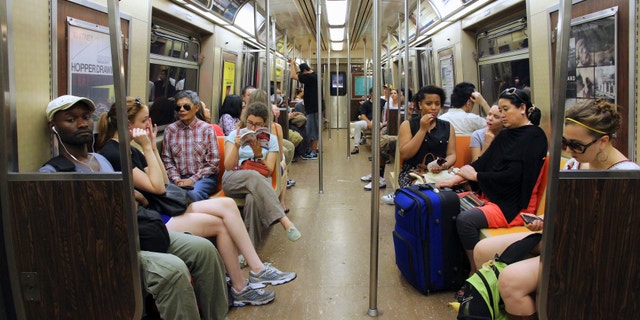 Despite being one of the top three rudest cities in America, the Big Apple improved its reputation this year, dropping from the No. 1 spot.
Perhaps it was the mild winter that kept locals chipper, or the fact that tourists have come to expect a certain demeanor as part of their authentic New York City experience.
But if you want to avoid dirty looks and scathing retorts, there's one thing you can do to improve your experience with locals, and that's to walk like a New Yorker.
4. Los Angeles, California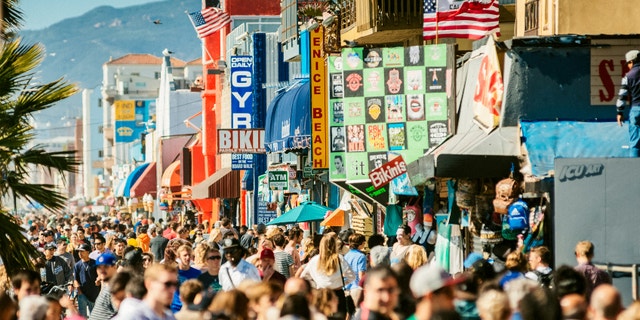 Despite sunny skies and palm tree-fringed boulevards, Los Angeles still has a reputation for being a bit unfriendly.
To mingle with affable Angelenos, avoid overrated Hollywood glitz and seek out world-class museums (like the stunning new Broad) and vibrant arts and culinary communities.
It's hard to be rude to anyone while enjoying a bowl of banchan in Koreatown.
More from Travel + Leisure
The Cheapest Places to Travel By Month
5. Philadelphia, Pennsylvania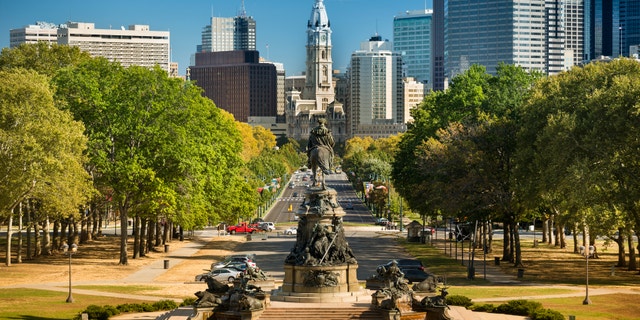 It's known as the City of Brotherly Love, but it's not all hugs and tenderness in Philadelphia.
Head to any one of the city's countless historical sites (for which Philly ranked No. 2), where you're sure to strike up a conversation with American history buffs at the Liberty Bell, Independence Hal, or the revamped Benjamin Franklin Museum.
6. Salt Lake City, Utah
What's not to like about a metropolis surrounded almost entirely by ski resorts?
Maybe all that cold air leaves locals in the No. 1 city for ski trips feeling frigid. Salt Lake City did impress travelers with its overall cleanliness and its attractive residents.
Get to know them over an après ski drink at notably mellow Solitude Mountain Resort's Library Bar. Slopeside pubs and lounges are one of the only places you'll experience Salt Lake-style nightlife.
7. Boston, Massachusetts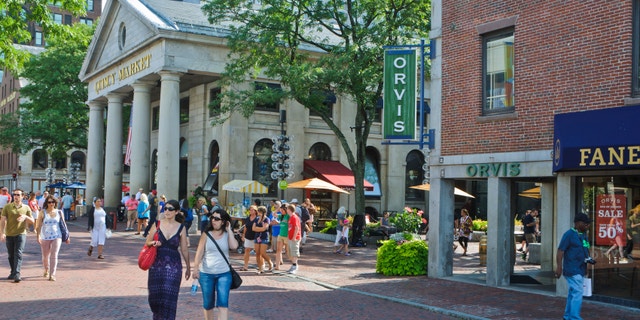 If you want to make a good impression on Bostonians — some of the most passionate sports fans in the country — leave your Yankees cap and Golden State Warriors jersey at home.
You won't have any trouble striking up a conversation with brainy locals, or getting friendly assistance from a BID Ambassador.
You can find them in orange shirts watering plants, picking up litter, and helping visitors all across Beantown.
Is your hometown one of the rudest cities in the U.S.? Check out the full list on Travel + Leisure.