Mexico is Still a Hot Spring Break Destination, Despite Violence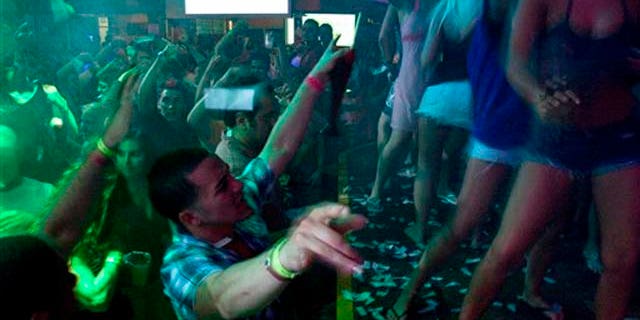 NEWYou can now listen to Fox News articles!
No need to put away that suntan lotion.
Spring break reservations for Mexico from U.S. college students remain steady, travel industry experts say, despite near-daily reports of drug violence there. Cheap prices in Mexico, a slowly strengthening economy here, the relative safety of many tourist resorts and the fact that the 2009 swine flu pandemic is now all but forgotten are all factors in Mexico's resilience as a spring break destination.
That's particularly true of Cancún — Mexico's top beach destination, said Patrick Evans of STA Travel, one of the biggest spring break travel agencies.
"Cancún has always been the most popular among students, and it's still tremendously safe, as long as someone is staying in the resort areas," he said.
Tens of thousands of high school- and college-age Americans travel to Mexican resort areas during spring break each year.
Related Links
Cruise Ships Avoid Mazatlán Due to Crimes Targeting Tourists
"Call of Juarez: The Cartel" Turns Border Violence Into a Game
This year, reservations for Mexico from students at Oberlin, Baldwin-Wallace and other colleges have been coming in strong for months, said Kim Gray, a travel agent in North Olmsted, Ohio, with Travel Leaders, one of the top 10 travel agencies in the U.S.
They're heading to Cancún, Playa del Carmen and other destinations on the Riviera Maya, she said.