Membership airline Surf Air begins Calif. service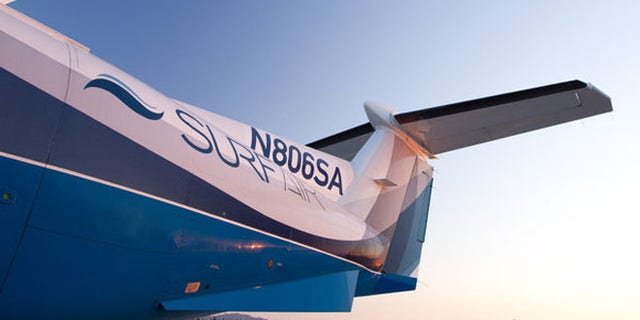 A membership-only airline has begun service between Southern California and the San Francisco Bay area.
Surf Air made its first flight Wednesday between Burbank and San Marcos, south of San Francisco.
The Los Angeles Times says the airline offers members unlimited flights up and down the state for a monthly fee of $1,650.
Santa Monica-based Surf Air flies eight-passenger aircraft and expects to fly four round-trip flights a day between the two cities.
The airline's website says it plans to start service to Santa Barbra on July 10, and then expand to Monterey, Palm Springs, San Diego, Sacramento, Lake Tahoe, the Sonoma-Napa area, and other markets.